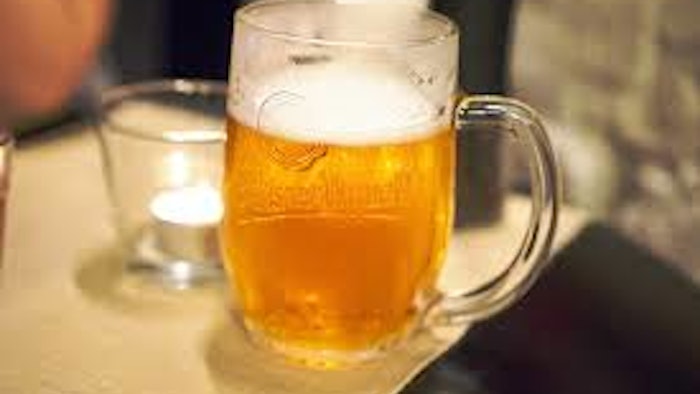 An unwanted byproduct of the beer brewing process appears set to help the city of Boulder, Colorado comply with water regulations and potentially save thousands of dollars.
The college town in the foothills of the Rocky Mountains faces requirements to reduce the amount of nitrogen in its treated water after receiving a grant in 2013 from the U.S. Environmental Protection Agency and the Colorado Department of Public Health and Environment.
 
To accomplish that goal, the city's water plant houses millions of microorganisms that clean out nitrogen, provided they also have enough carbon to consume. In order to increase the carbon threshold — and, as a result, the nitrogen-cleansing capacity — city officials have turned to a local microbrewery.

Avery Brewing Company, which was founded in Boulder in 1993, opened a new brewery this month in nearby Gunbarrel, Colorado, and is in talks with Boulder to use weak wort — a byproduct of the brewing process — from the facility to feed the microorganisms.

The proposal would, tentatively, establish a contract between Avery, the city and a liquid hauling company to move 6,000 gallons of the wort from a new tank system at the brewery to the water treatment plant.

Nick Grossman, a spokesman for Boulder, call it "the most sustainable and cost-effective solution that the city's identified" to increase its nitrogen-cleansing capacity.

Agreements on how much the city would pay Avery have not been finalized, Boulder officials said. But city estimates showed increasing the amount of weak wort could reduce nitrogen levels by another 20 to 30 percentage points, while Avery officials tabbed the total savings energy savings to the city at more than $50,000 annually.

If an agreement is approved, the city could begin using the brewery byproduct later this year.

"Especially in the craft industry, we all want to be responsible stewards of the environment," said Steve Breezley, director of operations at Avery Brewing.