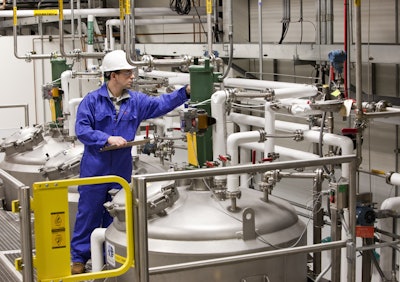 This first installment of a three-part series takes you inside Virent, a biofuels and bio-chemicals company, to find out how they're harnessing the potential of renewable feedstocks to make high-quality chemicals of the future.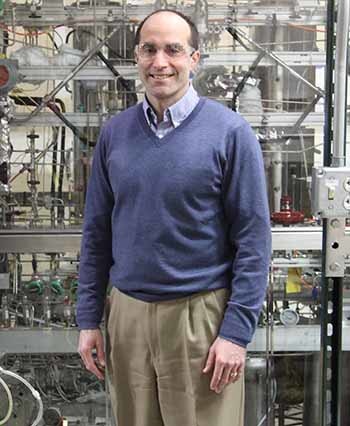 There have been a lot of big moments at Virent: from its unveiling of what Andrew Held, Virent's senior director of deployment and engineering, calls the "world's first high-quality biogasoline" to its creation of the "world's first high-quality, plant-based paraxylene," a key chemical used in plastics and fiber.
And if Virent, based in Madison, Wis., continues to play its cards right, there'll be plenty of big moments to come.
The company boasts numerous achievements — including hundreds of discoveries in biofuel and bio-chemical production, and around 120 patents.
Virent has also scored big deals with some of the world's corporate titans.
Relationships with Shell, Honda and others have supported its efforts to develop biogasoline and other biofuels. And Coca-Cola has been a major partner in Virent's development of paraxylene, a key component of polyethylene terephthalate (or PET), a widely used chemical in plastics. Eventually, Virent hopes their work with Coca-Cola will produce a 100 percent plant-based plastic bottle.
"The mood at Virent is upbeat," Held explains. "If you look at Biofuels Digest [an industry publication], we're on their 'Hottest Companies' list for bioenergy, bio-based chemicals and materials, and smaller companies in the advanced bioeconomy — and we're the only company listed on all three."
But for all their advances, the grand prize — getting Virent's plant-based chemicals in the hands (or gas tanks) of consumers — still awaits.
It could be years before the right convergence of technology and investments build an inroad for Virent's products to reach the commercial market. And with plummeting oil prices, future demand for replacing petroleum-based chemicals with bio-chemicals looks even more uncertain.
Virent has pushed back the year they expect to be mass producing their bio-chemicals several times: Currently, they're predicting 2020 for their biofuels and 2017 for their plant-based paraxylene.
So how does a company that's yet to sell its products on a mass scale keep the lights going and the bio-chemicals churning?
To find out, Held walked me through their operations and offered a unique glimpse into the technologies and innovations that have helped Virent squarely position itself in what has become a shaky biofuels industry.
In The Lab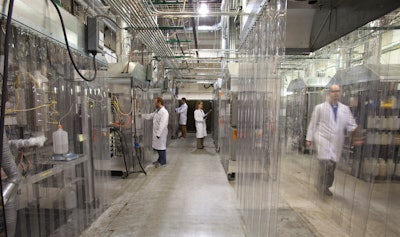 It's a little difficult to hear Held over the whirl of machines in Virent's R&D plant, where the company tests out its chemicals before attempting to scale them up. Small pipes and instrumentation snake toward the ceiling and back down in mini-labs where Virent's bio-chemicals, often made from feedstocks such as beet sugar, corn stover or pine, are developed.
It's the first pit stop on the journey Virent takes with its chemicals in a process that could be called "the four Ds."
"At some point you're trying to discover, then you're trying to develop, then demonstrate and then deploy," Held explains.
Virent hasn't just innovated new bio-chemicals, they've also made discoveries with process technology. One of the breakthrough technologies they use was also one of their first.
It all started in 2001 when one of Virent's founders, Randy Cortright, discovered a novel catalytic pathway (now known as Aqueous Phase Reforming). The following year, Cortright launched the company and began working on commercializing that catalytic process to help Virent create plant-based fuels and chemicals.
Though they first eyed up hydrogen fuel cells for cars, the market never took off. But in the process of a hydrogen experiment, they accidentally made a liquid product resembling gasoline. After pouring it into a 1970 Jacobson lawn mower, the Briggs & Stratton engine fired up. From there, Virent shifted to biofuels and then eventually, to diversify its portfolio, bio-chemicals.
After a quick walk through Virent's R&D area, Held shows me the plant's other labs. In each room, the pipes and tanks get progressively bigger, before we enter the refinery, where Virent has shown it can produce gas made from beet sugar on a grander scale.
In The Boardroom
Virent employs chemists, engineers, plant and office workers and even a patent lawyer. But the growth hasn't always been steady.
In 2013, Virent laid off a number of employees, saying that the move was a necessary pivot from research and development to commercializing their technology.
Their efforts in biofuels have been bolstered by those strategic partnerships with giant corporations including Shell and Honda.
And alongside Coca-Cola, plenty of others have jumped on the PET bandwagon. In October, companies including Ford Motor Co., H.J. Heinz Co., Nike, and The Procter and Gamble Co. (all large users of PET in packaging materials or polyester) signed an expression of interest to have "preferred access" to Virent's plant-based PET once it's being produced on a commercial scale.
Virent also secures funding through federal grants from the U.S. Departments of Energy, Commerce, and Agriculture.
While financially the future looks bright, Virent is always facing one big question: When? When will production of their bio-chemicals be scaled up? When will the market shift away from petroleum toward bio-chemicals? When will the world be ready to buy what Virent has shown it can produce?
Click here to find out how the dramatic drop in oil prices has impacted the biofuels market and demand for Virent's products; and here to see how Virent's plant-based PET could help green the chemicals market.