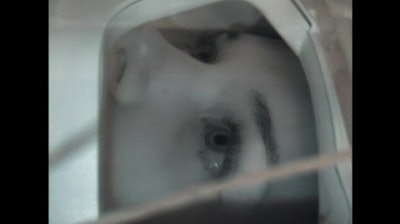 How deep is your love? Stanford neuroscientist Melina Uncapher has a system in her lab that can supply the answer. 
In 2013, Dr. Uncapher and her friend, the filmmaker Brent Hoff, invited seven men and women ranging in ages from 10 to 75 to engage in a "love competition" that measured the strength of their brain signals associated with love. "We chose them for their diversity, because we wanted to highlight the different experiences of love," Dr. Uncapher says. "There may be familial love that a boy can feel for his cousin, romantic love among young lovers, and bonding love between a couple that has been beautifully married for 50 years." Hoff made a short film about the project.
The love contest was the brainchild of Hoff, who previously organized and filmed a crying competition. "He wanted to see if people could make themselves cry on cue, and then wanted to something similar for love, but using technology that allows us to peek inside their brain while thinking about love," Dr. Uncapher says. "Everything we experience, whether it's love, lust or sadness, originates in the brain and—if the technology is sophisticated enough—we can begin to study it."
Dr. Uncapher says that the love competition was "really a public outreach project. People are fascinated by the brain, but intimidated by neuroscience. It's part of my personal mission to show that science can be art and beautiful," she says.
Dr. Uncapher, whose specialty is the cognitive neuroscience of memory and attention, focused on a pea-size area of the brain called nucleus accumbens, located deep in the center of the brain. "It's the place where the pathways of dopamine, serotonin, oxytocin and vasopressin – the neurotrasmitters and hormones thought to be involved in love – converge. It seemed to be the lowest hanging fruit in terms of detecting a signal indicative of whether we are experiencing love."
Each love contestant climbed into a magnetic resonance imaging machine, the GE-built Discovery MR750, for about fifteen minutes. After a few quick calibration scans, Dr. Uncapher asked them to think about someone or something they love. "When you are using your muscles, they get pumped full of oxygenated blood," she says. "The brain works in a similar way. By visualizing possible changes in the bloodflow to various parts of the brain, we can start making educated guesses as to which parts may be responding to the experience."
The competitors thought about their family, romantic partners, spouses and former lovers. Who won? The answer is in Hoff's film.
For more stories like this, visit GE Reports.