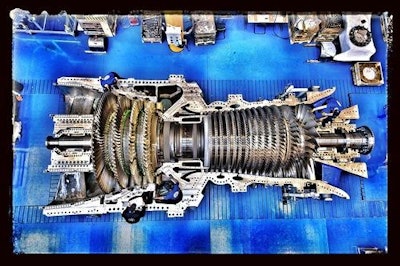 Anyone who's met her will tell you that Harriet is not like other house guests.
When she arrived from France in Greenville, SC, earlier this year, her hosts at a local GE gas turbine factory had to build a new train turntable just to get her settled in her quarters. They also erected a gas plant to keep her fed.
That's because Harriet, whose real name is the 9HA, is the largest and most efficient gas turbine in the world.
Harriet has a cousin, the 7HA, engineered for countries like the United States where electric current oscillates at 60 hertz. GE just announced that it would supply four of them to Exelon, one of the largest power generators in the U.S.
Exelon will deploy them in Texas. The Exelon deal, which...
Read GE's full article about Harriet here.