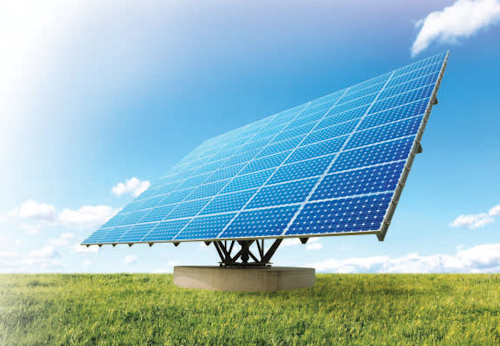 Premier Products Group, Inc. announced the execution of a definitive Letter of Intent to acquire Satic, Inc., an American manufacturer of a proprietary line of trademarked clean power solar products and other patented energy saving products and lighting. Satic USA's headquarters and principle manufacturing facility is located in Missoula, MT.
"With the acquisition of Satic USA by Premier we are now uniquely positioned in the multi-billion dollar solar industry, with proprietary and revolutionary products that I believe have the ability to be game changing," Premier Product Group's Interim CEO, Mr. Cliff Pope said. "The cost saving by utilizing Static USA's clean power products can save consumers thousands of dollars by itself, let alone the addition of their solar products that can reduce a consumer's power cost drastically."
"We're very excited to enter the public arena and share our vision with the investment community," Founder and CEO of Satic USA Mr. B.D. Erickson II said. "Several years ago we identified an industry shortcoming and in that, a real market gap. To fill that gap we engineered a line of products positioned to become a key 'line item' component for every solar installation worldwide. We have spent the last eight years diligently building the foundation of our company, our core business competency and mission. Establishing LEAN manufacturing techniques and identifying our market position resulted in our ability to grow Satic USA into a stable and profitable company now poised for tremendous growth. Our flagship products are unique to Satic USA, as we are the exclusive worldwide manufacturers, and fill a specific need in the green energy community. While some of our complimentary products, are simply unique twists and superior engineering applied to sector staples, like our line of LED lighting. Offering a superior product at a superior price, delivering both quality and value; never goes out of style."
In other news, the previously announced acquisition of GEAR Sports Nutrition has been terminated. After final due diligence, a closer look revealed GEAR's primary business relationships not up to standard and therefore not in the shareholders best interest. As a result of those findings, the acquisition was terminated. This revelation proved to be a blessing as management sought to explore other opportunities prior to the closing, which lead to the discovery of the exciting and revenue producing Satic USA.
Concurrent with the termination of the GEAR transaction, 225 million shares of the Company's common stock will be returned to treasury, reducing the outstanding shares by over 50 percent.