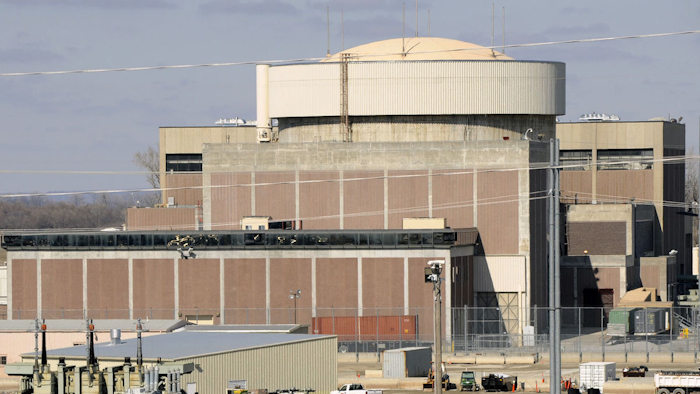 OMAHA, Neb. (AP) — Six rounds of layoffs will reduce the workforce at the Omaha Public Power District's Fort Calhoun nuclear plant to as few as 300 employees.
There are currently 570 employees on site, according to the Omaha World-Herald. The layoffs will occur over the next 20 months as part of the decommissioning of the plant, which will permanently cease power operations Oct. 24.
The first round of cuts is scheduled around Nov. 1, and the next round is set for the first quarter of 2017. The first group of layoffs will be about 60 employees. After the layoffs, the plant will enter Safstor, which is a longer-term decommissioning method where facilities have closed up but not cleaned up until a later time.
Mary Fisher, senior director of decommissioning for Fort Calhoun, told regulators Tuesday that employees are aware that layoffs beyond 2017's first quarter could happen sooner or later than called for in the preliminary plan.
Fisher said OPPD's policy for the affected employees involves placing them into a career transition workshop, where employees can attend job fairs, receive résumé help and gain access to recruiters. Fred Lyon, employee of NRC's Office of Nuclear Reactor Regulation, said the workshop can help maintain morale at a plant getting ready for permanent shutdown.
"If I were a member of the Fort Calhoun staff, I wouldn't want to learn driving into the station while listening to the radio that my job was being eliminated," Lyon said.
The decommissioning process includes disassembly and decontamination of equipment, which can take decades.