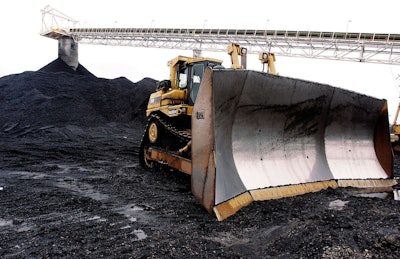 America's largest coal producer informed federal regulators Wednesday that it is in jeopardy of filing for bankruptcy.

Reuters reported that Peabody Energy listed bankruptcy as a "risk factor" in its latest annual filing with the Securities and Exchange Commission, and the St. Louis company said that its independent auditors believe that its current financial path "may not be sustainable over the course of the year."

Peabody officials said that the findings could accelerate its debt obligations and announced that the company would initiate a 30-day grace period for more than $70 million in interest payments that were due Tuesday.

"We plan to continue to use this time to have conversations with our lenders about our alternatives, while maintaining options around our interest payments," the company said in a statement.

The coal industry — already under pressure from regulators demanding low-carbon energy production — took a beating in recent months due to sluggish overseas economies, particularly in China.

Natural gas overtook coal as the leading electricity source in the U.S. for the first time last spring, and recent numbers showed that domestic coal production fell to its lowest level in nearly three decades.

Bloomberg also noted that Peabody's top U.S. coal rivals — Walter Energy, Alpha Natural Resources and Arch Coal — declared bankruptcy over the last 12 months as Peabody's market value plummeted.

Peabody said that the company had about $900 million of available liquidity as of late last week. Bloomberg tabbed the company's debt level at $6.3 billion.