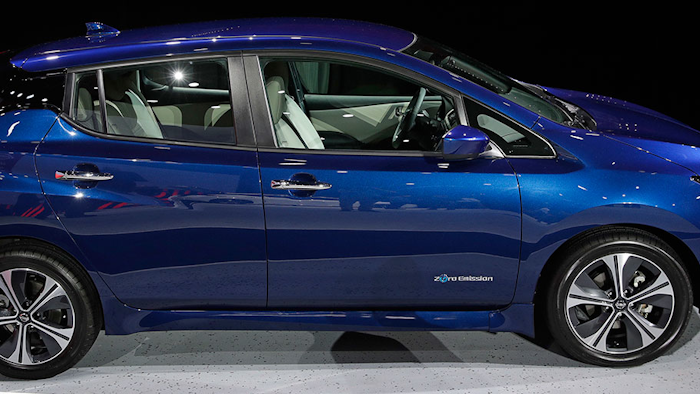 A Nissan-backed battery recycling plant is opening in Japan to give lithium-ion batteries from electric vehicles new life.
The factory, located in Namie, Fukushima Prefecture, will start by producing refurbished batteries for the first-generation Nissan Leaf. They will be sold for 300,000 yen ($2,855.51), about half the price of brand-new batteries. 
The project is operated by 4R Energy Corporation, a joint venture of Nissan and Sumitomo Corporation.
"By reusing spent EV batteries, we wanted to raise the (residual) value of EVs and make them more accessible," 4R chief executive Eiji Makino, 4R, said in a statement via E&T.
The refurbishment process starts when used batteries are trucked into the factory. Each of the 48 modules in each battery pack need to be assessed, which Sumitomo says can be completed in four hours with their proprietary process. Batteries that have dipped below 80 percent of their overall energy capacity are not used for the Leaf recycling program but are instead reassembled and sold for lower-energy vehicles such as golf carts, or for other less-intensive uses such as street lamps. Right now the process is customized to the first-generation Leaf, but Makino said that 4R is looking into expanding to more recent Leaf models, which have a different chemical makeup. The plant is expected to produce 2,250 battery packs a year, with "a few hundred" refabricated annually.
Namie was hit by the severe 2011 earthquake, so the plant is part of an effort to revitalize the town, too.
With recycled batteries streaming back into the lifecycle of cars as new ones wear out, the industry will need to shift in response. Up to one-fifth of the cost of a vehicle can come from the battery, according to E&T.