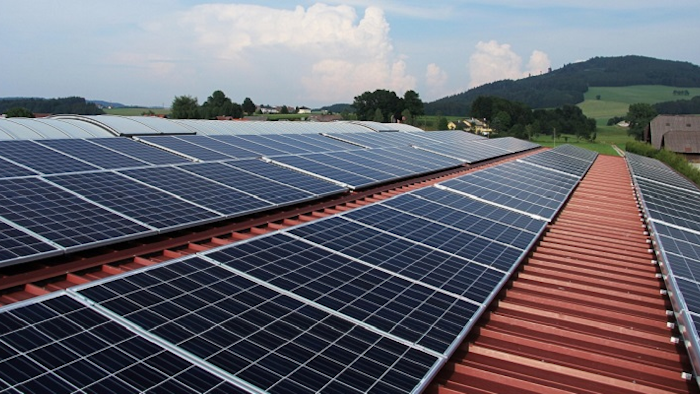 Net sales are down for First Solar at the moment, leaving the solar company in a time of transition financially while a chance to benefit from policy changes might be on the horizon.
First Solar held a Q4 2017 earnings call on Feb. 22, where CEO Mark Widmar said that the company may expand its manufacturing operations.
"…as we look at the tax reform and what's happening now with the U.S. corporate tax rate, when you look at immediate expensing, there's optionality potentially or there's scenarios I guess maybe is a better way to say that we would look to in the U.S. to add additional manufacturing as part of our overall scenario analysis across the global production platform," Widmar said.
The drop in corporate tax rate from 35 percent to 21 percent under President Donald Trump in December may be a chance for First Solar to add "additional capacity" if it expands in the U.S., Widmar said.
"Looking at the U.S. has a different lens than it would have otherwise before tax reform and there is some capability that potentially says that we could get – if we made a decision to produce in the U.S. could we get some additional capacity between now and, say, the 2020 or beginning of 2020 timeframe?"
Solar tariffs leveraged on cells and panels produced outside the country are also providing both new opportunity and new uncertainty for the industry. The government has offered a $3 million prize to U.S. companies which join a research network and hit challenge goals. (The first challenge has not yet been announced.)
For First Solar in particular, the change comes just in time to effect production of the Series 6 thin-film PV module, which the company says has a solar conversation efficiency of more than 17 percent (compared to an industry range of about 10 to 24 percent.)