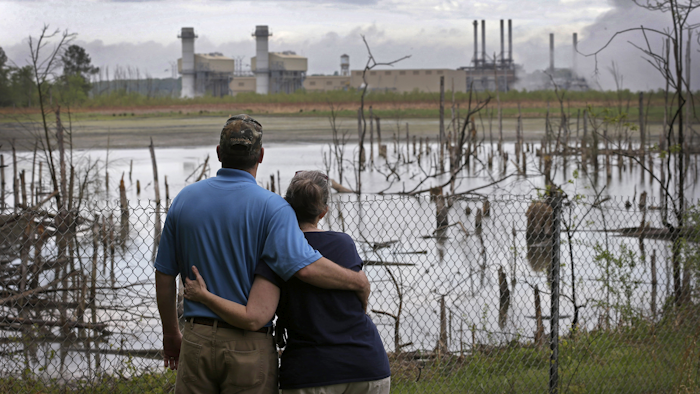 A federal utility's top executive estimates it would cost $900 million to move coal ash under court order from a Tennessee power plant to a lined landfill onsite.
Tennessee Valley Authority CEO Bill Johnson said in an interview Thursday that moving the ash offsite from the Gallatin Fossil Plant would cost $2 billion and is the less-preferred option.
In August, a federal judge ordered the ash excavated and removed, saying it's leaking pollutants into the Cumberland River in violation of the Clean Water Act. But the judge said there was scant evidence of any harm caused by the pollution.
TVA is appealing the order, hoping it can instead cap the ash ponds over 12 years at a $200 million cost. Environmentalists and the district judge worry capping risks further pollution.