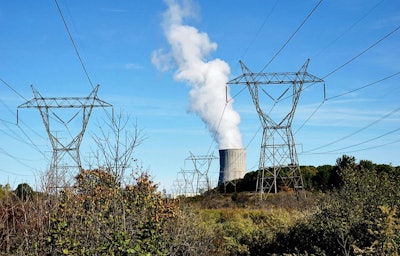 The abandonment of two multibillion-dollar reactors that South Carolinians have been funding since 2009 have legislators on Wednesday calling for an overhaul in how utility projects are reviewed.
The "catastrophic" end of the project at V.C. Summer Nuclear Station shows the current regulatory process doesn't adequately protect residents or the state as a whole, said Rep. James Smith, a Columbia Democrat.
He is among a bipartisan group of legislators announcing the creation of an Energy Caucus to "ask the tough questions and understand how this thing got so far off the rails."
The project's owners — South Carolina Electric & Gas and state-owned Santee Cooper — decided Monday to end construction following years of delays and cost overruns. Utility executives say the bankruptcy filing earlier this year of its main contractor forced them into an unwanted decision.
The project accounts for 18 percent of SCE&G's residential electric bills and more than 8 percent of Santee Cooper's. Neither company expects to refund a dime.
"When we're spending money every month for a plant that will never generate power, that's not the right way to handle it," Smith said.
A 2007 state law allows electric utilities to collect money from customers to finance a project before it generates power and recoup costs even if it's never operational, if state regulators approve.
Executives with SCE&G's parent company, SCANA, told regulators Tuesday they will seek permission to recover its outstanding $5 billion in costs over 60 years. Those regulators must formally approve SCE&G's abandonment plans. They have no authority over the state-owned utility.
Despite the continued expenses, which include securing the site, customers won't see further increases for at least several years, said SCANA CEO Kevin Marsh. He could not specify how long. The company plans to use its share of a $2.2 billion settlement to offset hikes.
Sen. Mike Fanning, D-Great Falls, said customers have essentially thrown billions of dollars in the trash.
"They've abandoned the citizens of South Carolina who weren't asked if they wanted to pay. They were required," he said.
The project's abrupt end angered regulators who green-lighted the project nearly a decade ago and approved SCE&G's yearly rate hikes.
"It's a grim day," Public Service Commission Chairman Swain Whitfield told the executives. "Even your harshest critics have called it a sad day. I'm going to go further in saying public trust is at stake here."
Commissioners were particularly offended they didn't get a heads up before the public announcement.
Smith said that's not what should outrage commissioners, and such questioning indicates they aren't doing their job.
The project employs about 6,000 people in a rural county of fewer than 25,000 residents. That includes 650 SCE&G workers. Contracts are spread among more than 100 companies statewide, said SCANA CFO Jimmy Addison.
"This is going to shatter lives, hopes and dreams in Fairfield County and the state of South Carolina. It's going to be devastating," said Whitfield, who lives in Fairfield County.
The project has been shrouded in doubt since Westinghouse, hired as primary contractor in 2008, filed for bankruptcy protection earlier this year. Utility officials say they've since gotten access to information they previously lacked.
Under a timeline adopted in 2012, the first reactor was supposed to be operational earlier this year, and the second reactor was supposed to follow in May 2018. The utilities' latest analysis shows the project likely couldn't be completed until 2024.
The utilities announced last week that Westinghouse's parent company, Toshiba Corp., agreed to jointly pay them $2.2 billion regardless of whether the reactors are ever completed.
Santee Cooper will use its $1 billion share from Toshiba — to be collected between October and 2022 — to help prevent bills from rising, said CEO Lonnie Carter.
Environmental groups want customers to be refunded at least some of the money they've paid up front. A hearing on that request had been set for October. The Public Service Commission will consider Wednesday whether to roll that into SCE&G's request.