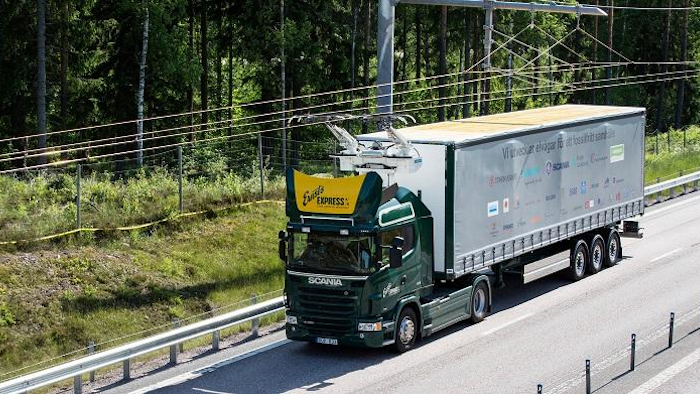 Sweden has opened a highway with overhead electrical wires to power delivery trucks, similar to trams or railways.
Siemens has deployed the eHighway on 2 kilometers (1.24 miles) of public road north of Stockholm, according to Gizmag. Two diesel hybrid trucks built by Scania and customized for the Siemens electrical system use a pantograph mechanism to link up with overhead wires, just like on an electric train. Regenerative braking charges the vehicles as they brake, and energy can be transferred between the two trucks if they're linked.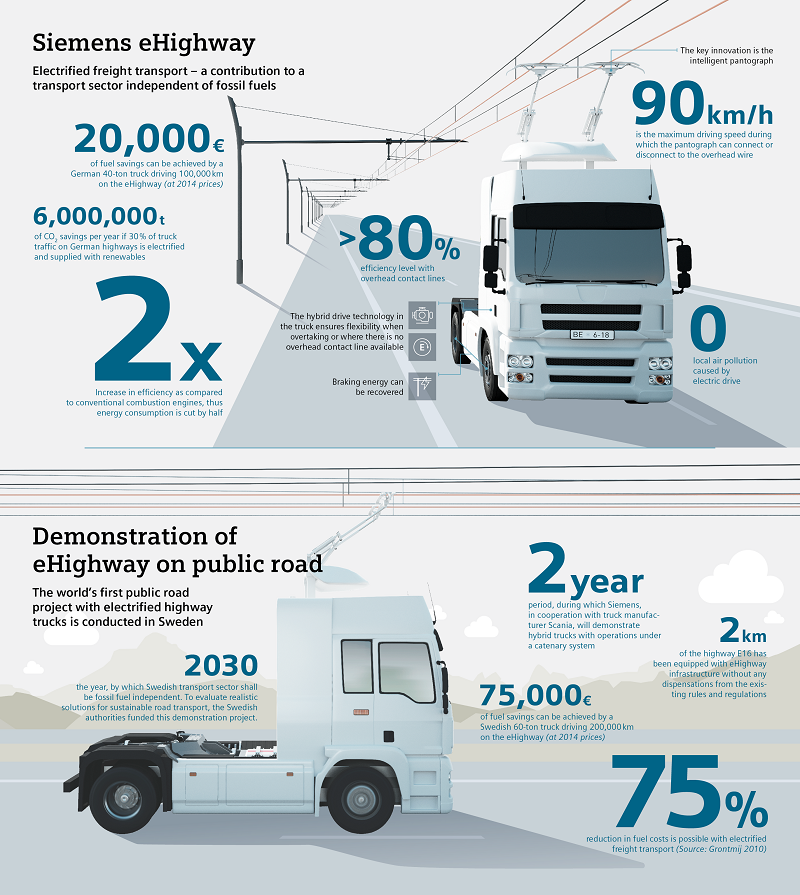 While attached to the overhead wires, the trucks can travel up to 90 km/h (56 mph). When they reach the end of the overhead lines, they can drive normally due to the hybrid diesel engine.
Sweden is working on a national initiative to cut fossil fuels out of the independent transport sector entirely by 2030. The eHighway project is expected to reduce the energy impact, including energy consumption and emissions, in half compared to an internal combustion engine on the same route.
A second eHighway project is expected to be opened in California in partnership with Volvo and the South Coast Air Quality Management District, beginning in 2017.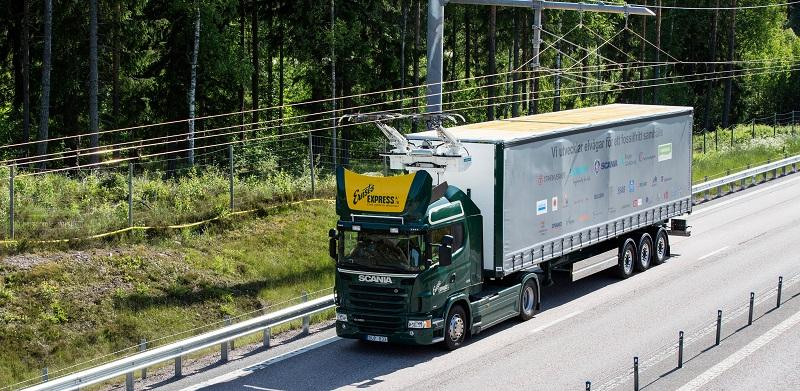 In April, Siemens entered into an agreement with AirBus Group to work on hybrid electric systems for aircraft. Together, the companies pledged to prove the technical feasibility of various hybrid/electric propulsion systems by 2020.
Global road freight traffic is expected to increase 200 percent by 2050, pushing railroads over capacity even with the expansion of rail infrastructure, Siemens said. Because of this, road traffic will have to bear the weight of the bustling business – and maybe find a way to cut down on CO2 emissions from road freight traffic, which are expected to double by 2050.