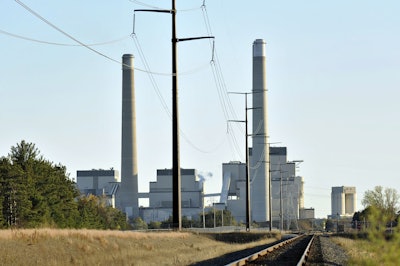 Improvements to the nation's electrical transmission infrastructure could allow renewable sources to supply most electricity without dramatic cost increases, according to a newly released study.

Researchers from the National Oceanic and Atmospheric Administration and the University of Colorado-Boulder also calculated that the U.S. could cut greenhouse gas emissions enough to meet the goals of the Paris climate change agreement while meeting increased demand.

"Our research shows a transition to a reliable, low-carbon, electrical generation and transmission system can be accomplished with commercially available technology and within 15 years," said co-lead author Alexander MacDonald.

The key, MacDonald said, could be scaling up the grid to match the size of weather systems, which would prevent the reliability issues caused by overcast skies or calm conditions near solar and wind farms.
NOAA and CU researchers developed a mathematical model to project energy demand, carbon emissions, renewable resource potential and costs.

Their study, published in the journal Nature Climate Change, called for the extensive deployment of high-voltage direct-current lines, which reduce energy losses during long-distance transmission and are already in use around the world.

The lines would enable utilities to forego investments in surplus capacity to back up intermittent energy sources like solar or wind power.

"The model relentlessly seeks the lowest-cost energy, whatever constraints are applied," added co-lead author Christopher Clack. "And it always installs more renewable energy on the grid than exists today."