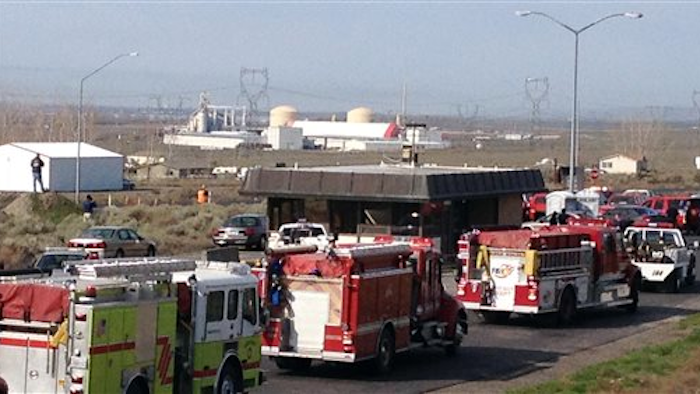 PLYMOUTH, Wash. (AP) -- Authorities say four workers were injured and about 200 residents were evacuated after a large explosion and fire Monday morning at a natural gas processing plant in the eastern Washington town of Plymouth.
Benton County Sheriff Steven Keane says the fire from the 8:20 a.m. blast has been put out.
He says the explosion sent a mushroom-shaped cloud towering into the air, and shrapnel punctured a liquefied natural gas tank. Some gas leaked but did not ignite.
Deputies went door to door throughout Plymouth, along the Columbia River, and evacuated people in a 2-mile radius.
Buses were provided for those without cars, and a shelter was set up across the river in Oregon at the Umatilla County Fairgrounds. As part of the evacuation, Highway 14 and railroad tracks were shut down.