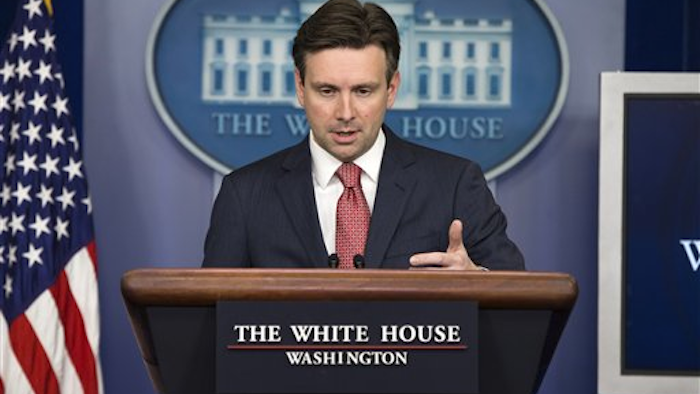 A new segment on Manufacturing.net, "Manufacturing Snapshot Of The Week," will showcase an image related to the manufacturing industry each Wednesday. The chosen image will reflect a big news of the week.
The snapshot for this week is an image of White House press secretary Josh Earnest speaking during the daily press briefing at the White House in Washington on Tuesday, Jan. 6, 2015. The photo shows Earnest announcing President Obama's plans to veto the Keystone pipeline legislation.
Senate Majority Leader Mitch McConnell has been clear on his intention to make the Keystone XL pipeline project his top priority, and the first vote for the new GOP-controlled Congress. Obama has chosen to remain relatively quiet on the topic until now.