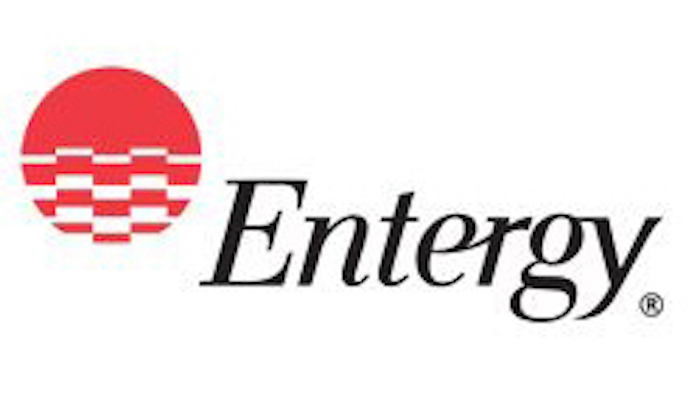 Entergy Corp. will get a $16.2 million overall rate increase but many customers will see little or no difference in their monthly bills under a new rate plan approved Thursday by the Mississippi Public Service Commission.
Under the plan, which will take effect with February bills, a residential customer who uses 1,000 kilowatt hours per month would see bills increase by $1.75 a month to about $110 a month. However, because a temporary fuel charge that customers have been paying for the last six months ends in January, the company says a bill for that customer will actually fall by $1.85 a month.
The three-member Commission approved the plan unanimously. Energy Corp. is Mississippi's largest private electrical utility.
"After working with the Mississippi Public Utilities Staff for several months, we came to an agreement that will benefit our customers and give us the flexibility and tools we need to build for the future," Entergy Mississippi CEO Haley Fisackerly said in a written statement. "Today the commission recognized the value our proposal holds for customers and approved our agreement with the staff."
It's the first top-to-bottom re-examination of Entergy's rates in more than 12 years. The company had originally sought changes that would have brought it $49 million more a year in revenue, but negotiated that amount down to $16.2 million in talks with regulators.
Under the deal, the unit of New Orleans-based Entergy Corp. agreed not to ask customers to pay about $56.8 million plus interest that it spent planning a now-shelved expansion of its Grand Gulf nuclear plant. The company reserved the right to seek the money if it restarts plans to build a new reactor at the Claiborne County site.
The charge for connecting to Entergy's grid would rise 25 percent from $6.37 to $7.97 a month for residential customers. While per-unit power costs would fall, customers who use relatively small amounts of electricity would see larger bill increases than big power users.
The company agreed to eliminate some of the discount given to people with electric hot water heaters, raising rates by greater percentages on those 167,000 customers.
Commissioners also agreed to allow Entergy to collect expenses on a forward-looking basis, instead of billing for what the company already spent. That was one of the company's big goals in the proceeding.
A new depreciation schedule would allow Entergy to recoup the value of some equipment and facilities more rapidly as they wear out, but not as quickly as Entergy had sought.
Entergy also won approval to build three small solar-energy projects to offer green power to customers. The company plans to build the installations in Jackson, Brookhaven and Senatobia. Each would generate 500 kilowatts of power, using solar panels built by Stion Corp. in Hattiesburg.