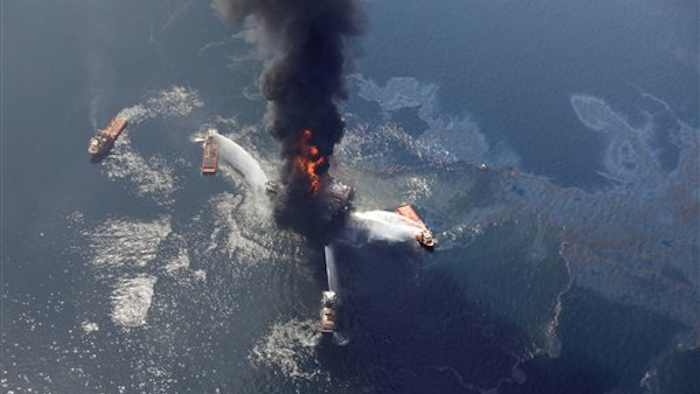 Energy companies are delving deeper below the ocean's surface to drill for oil in the Gulf of Mexico despite lingering questions about the industry's safety standards.

The Associated Press reports the number of deep-water drilling rigs increased from 35 to 48 over the last five years, while the average depth of wells drilled over that span was up 40 percent compared to the previous five years.

Federal officials, meanwhile, approved some two-dozen "ultra-deep" wells in a massive oil deposit located roughly 20,000 feet beneath the Gulf.

Those wells pose considerable complications for oil industry engineers, who must drill through 10,000 feet of salt deposits to access the oil reserves. The intricacy of the process and the increased pressure far below ground, critics say, could result in deadly blowouts and spills.

The AP report coincided with the five-year anniversary of the worst offshore oil spill in U.S. history. The explosion at BP's Macondo well killed 11 workers and poured crude into the Gulf for 87 days.

Industry officials and federal regulators said they've learned and improved since that disaster. They argued safety is a top priority and that the deeper wells can be drilled carefully.

Skeptics, however, said those improvements haven't kept pace with drilling technology. The Macondo well, for example, drilled at only 13,000 feet below the Gulf.

"There is a management culture that wants to make money," former BP executive Kevin Lacy told the AP. "It counts speed over reliability."

A similar blowout at a deeper well, analysts said, could cause far greater problems than the BP spill since the rigs are farther from shore and the reserves contain larger amounts of oil.