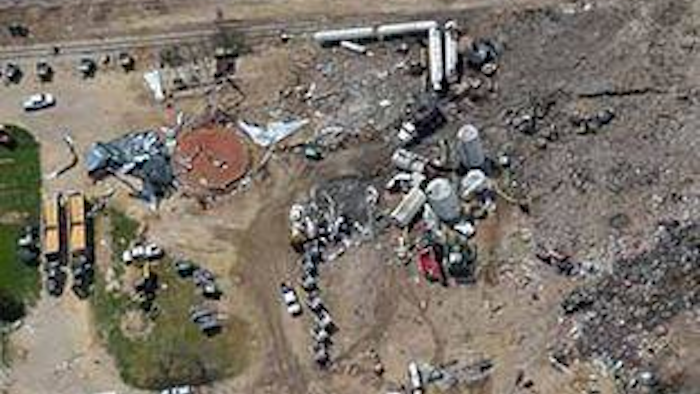 In one of the latest moves to improve chemical safety standards by bolstering coordination and information sharing among federal agencies, OSHA and the EPA recently signed an alliance with Fertilizer Safety and Health Partners to improve safety when handling dangerous fertilizers.
The alliance will seek to provide better safety and health training resources to workers, emergency responders and communities impacted by the agriculture retail and supply industry. The new measures will target fertilizers such as ammonium nitrate and anhydrous ammonia.
"Incidents such as the horrific explosion at the West Fertilizer Company in West, Texas, that killed 15 people including emergency response personnel, highlight the hazards in storing and handling ammonium nitrate," said Dr. David Michaels, assistant secretary of labor for occupational safety and health. "These tragedies are preventable and this alliance shows that we are working together to address hazards, prevent injuries and save lives."
Promoting best practices when handling fertilizers is one of the many new measures triggered by President Obama's Executive Order 13650: Improving Chemical Facility Safety and Security, which was passed in response to a string of chemical facility accidents, including the one at the West Fertilizer Company.
According to OSHA's announcement: "During the two-year agreement, the alliance will develop outreach materials and case studies on safe storage and handling of fertilizers and best practices for emergency response procedures in the event of releases of ammonia or fires in facilities that store ammonium nitrate. The alliance will also support other OSHA national outreach initiatives, including the prevention of heat illness among outdoor workers, the revised Hazard Communication Standard and the benefits of establishing a safety and health management system."
Executive Order 13650 established an Interagency Working Group to coordinate its efforts to improve chemical facility safety. But one year after its passage in August 2013, federal agencies had only laid the groundwork for creating new measures to prevent chemical facility disasters. According to one report, new rules may not be coming until 2016.
But the Working Group has already released one Report to the President, highlighting progress on the efforts to modernize the EPA's Risk Management Program. One of the suggested improvements involves requiring chemical facilities to examine what it would take for them to adopt safer technologies.
ENTRIES OPEN: Establish your company as a technology leader. For 50 years, the R&D 100 Awards, widely recognized as the "Oscars of Invention," have showcased products of technological significance. Learn more.