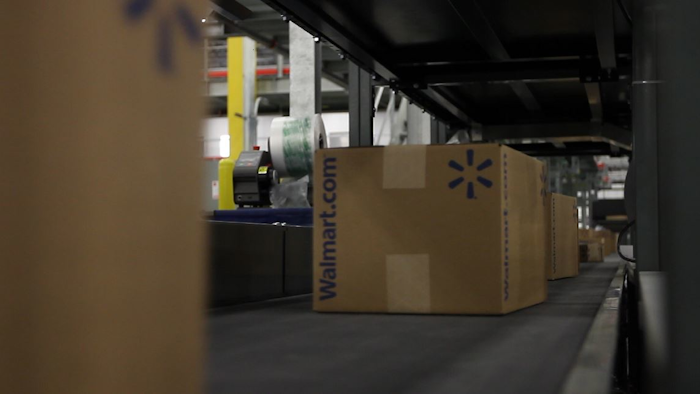 The world's largest retailer hopes that its brick-and-mortar stores could provide a distinct advantage in its efforts to challenge Amazon for e-commerce supremacy.

Walmart officials recently detailed pilot programs at two stores in New Jersey and another in Arkansas which, in effect, turn store employees into on-demand delivery drivers.

Under the program, employees voluntarily sign up to deliver packages to customers located near the route of their normal commutes. The employees earn extra income for each trip and, in some cases, used Walmart's proprietary navigation app to find more efficient routes to and from work.

Walmart, meanwhile, envisions the program as a relatively simple way to cut shipping times and costs, particularly along the expensive final miles of their journeys to customer homes.
Marc Lore, the company's U.S. e-commerce chief, said that it takes advantage of Walmart trucks, which are already on the road delivering orders for in-store pickup, and that during the pilot tests, many orders were delivered the next day.

"Our stores put us within 10 miles of 90 percent of the U.S. population. Now imagine all the routes our associates drive to and from work and the houses they pass along the way," Lore wrote on the company's website. "It's easy to see why this test could be a game-changer."