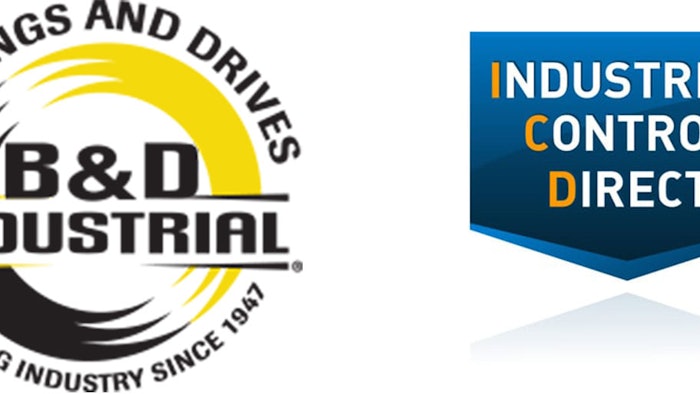 Macon, GA — Further enhancing product offerings, B&D Industrial recently acquired the online business, Industrial Control Direct. Operating as an e-commerce enterprise, Industrial Control Direct (ICD) was founded in 2001 with the mission of providing IMO Automation products to the U.S. market.
Today, Industrial Control Direct specializes in IMO Automation products while providing personal service and delivery throughout the globe via its online storefront.
Now operating under the B&D Industrial umbrella, the ICD website will remain intact and open for online customers while incorporating B&D's value-added technical assistance and engineering support. This support includes 12 engineers and dozens of customer service representatives that are able to assist with applications, programming and technical expertise.
"We are always looking for ways to expand our product offering and provide additional services, while supporting our customers with multiple avenues to conduct business with B&D Industrial. The acquisition of Industrial Control Direct is an example of our commitment to this goal," said Ben Nations, vice president of B&D Industrial. "In the near future, we'll add more products to the ICD website, with plans to offer engineering services like custom enclosure and panel building, custom wire assemblies and AutoCAD services."