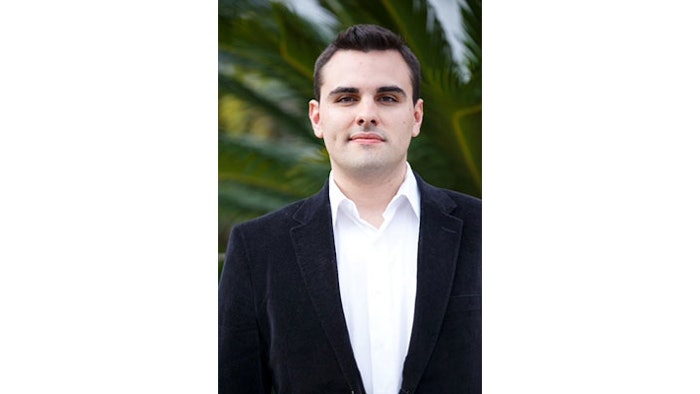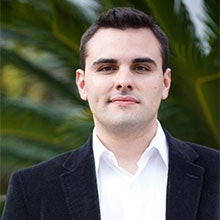 Selling in the food manufacturing industry today is vastly more sophisticated than it was just five years ago. The volume of data companies are now able to analyze, coupled with today's raw computing power, are enabling a new level of precision that was previously unthinkable.
Food manufacturers face an unescapable reality of shrinking margins due to increasing sales costs, global competition, low switching costs and evolving sales channels. The market is also fragmented in that no single company owns a large enough share to fully influence the industry's direction. Beyond improving quality, production efficiency and pricing, manufacturers need to focus on renewed ways to attain revenue growth as more customers demand a frictionless, personalized sales experience.
To achieve a modern sales process, food manufacturers are looking for new technologies to help circumvent these challenges. Dynamic pricing science is one of the technologies propelling businesses toward more strategic decision-making. It can help pinpoint buying patterns that are so precise and accurate that customers become a so-called "segment of one." A trend that was thought to be available only in B2C organizations has become pervasive in B2B companies, driven in large measure by the "Amazon effect." In fact, as eCommerce strategies and CRM systems adapt to changes in buying preferences, the inability for companies to dynamically price at market speed will emerge as the biggest obstacle to realizing a modern commerce strategy.
One of the major sources of friction in today's buying process is the internally focused approval cycle. Traditional manufacturing commerce models are characterized by intuition, opaque pricing, delays and inconsistencies across channels. In many instances, food manufacturers bring a "company in control" mindset to their interactions and negotiations with customers. These companies require all deals — large and small — to go through an extensive approval process, largely centered on the financials and with pricing as the long pole in the tent. Negotiation has become a competition, measured all too frequently by how low a company is willing to slash prices. While price is an important aspect of the selling process, today's buyers are demanding a new approach — one that's frictionless and personalized, and delivers a precision-based sales experience.
With higher customer expectations, food manufacturers are feeling the pressure to satisfy these new and emerging requirements. To meet the evolving expectations of B2B customers, manufacturers can leverage dynamic pricing technology, which is powered by algorithms and context-aware, machine-guided learning. Dynamic pricing science can help the food industry respond to real-time shifts in supply vs. demand, commodity pricing and hiccups in the supply chain process.
Take, for example, volatile weather patterns. Unpredictable freezing temperatures have the power to severely wipe out crop availability in certain parts of the country. Just recently, farmers in Georgia and South Carolina were impacted by freezing temperatures that damaged blueberries, peaches and apples. These weather events can lead to major supply shortages, leaving the food industry scrambling to source crops from other regions and adjust pricing. Food manufacturers are far too familiar with disruptions in the supply chain given the number of variables that can occur, be it storm activity, disease outbreak or suspensions on food imports. Dynamic pricing science provides the food industry with actionable insights to adjust to these in real-time and inform strategic pricing strategies, which in turn helps companies maintain revenue streams and keep the sales process moving.
Real-time selling based on market prices and fluctuations is not only fiscally responsible for the business. It also enables food companies to respond quickly and with pricing precision so they are more likely to win business. A recent Hanover Research survey of over 100 manufacturing leaders found that fair pricing and quote turnaround time were two of the most common points of frustration for their customers. A majority of manufacturers — a full 82 percent — also cited price negotiations as the main slowdown for quote turnarounds and order fulfillment, resulting in lower win rates and lost revenue.
To stay ahead of the industry's evolving and competitive landscape, food manufacturers need to provide a timely and consistent sales experience to each customer. To succeed, companies must take a new approach to sales that provides fair pricing, relevant upsell offers and a quick and easy buying experience:
Create the Right Offers — Create the right offer for the right customer at the right time by treating each buyer as a "segment of one." Personalized, customized offers based on the intelligence gained from algorithmic analyses creates more impact in competitive market segments.
Efficiently Deliver Pricing to the Field or End Customer — Optimized pricing can only be effective if both the sales teams and the channel are empowered to access and use price recommendations. Tools that allow food manufacturers to deliver pricing to sales at the time they deliver a quote — extended across all direct and indirect sale channels with the same capabilities — are essential in creating a consistent sales experience no matter where or how customers buy.
Offer Value that Transcends the Product — Customers look for more than just the end product, so companies that deliver aggregate value through the buying experience differentiate themselves at the moment of sale. By helping customers drive profitability with their products, organizations create a sustainable value perception, which provides a powerful long-term customer-retention tool.
Track and Analyze — Companies need systems to assess hundreds and thousands of internal and external data points to create the deepest segmentation, understand customer buying patterns and identify meaningful correlations.
Use Data Insights to Plan Your Offense — The knowledge obtained by tracking results enables companies to apply more complex strategies to their sales plan and design cross-selling offers for targeted customers. Companies can also grow revenue by exploring similar buying patterns and related product categories that add incremental volumes and product mix.  
Ensure Speed — Modern commerce moves at breakneck speed, which means food manufacturers, suppliers and distributors need to respond to customers with precision and consistency across all channels. According to Forrester Research, 50 percent of deals are won by the vendor that responds first. Quoting practices that were once designed to protect margins can today appear static, outdated and lead to lost revenue. Dynamic pricing science delivers what modern commerce requires — speedy, financially sound deals that are consistent across channels.
Modern commerce is emerging as the key strategy for responding to customer expectations and the lynchpin to achieving these goals lies within the ability to dynamically price based on insights rooted in data science. It creates a sales experience that accelerates deals, increases win rates and improves customer satisfaction and loyalty. By embracing dynamic pricing as a foundation for how they sell, the food industry will be able to synchronize its pricing strategies across channels in real-time and present the right price to the right customer at the right time, specific to that sales channel.
The cost of maintaining status-quo selling processes is too high to ignore, and many industries will be disrupted by the uneven pace by which they rise to this challenge. When cementing a business in science-driven commerce, the food manufacturing industry can capture opportunities that were previously lost without leaking revenue or sacrificing margin from inconsistent end-of-channel pricing.