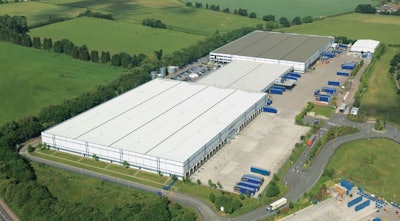 China's sovereign wealth fund plans to acquire Europe's largest warehouse company in a record-setting deal later this year.

Real estate investment firm Blackstone last week announced plans to sell its Logicor business to affiliates of China Investment Corp. Reuters reported that the $13.8 billion deal would be the largest European private equity real estate transaction on record.

Blackstone established Logicor to handle its European logistics holdings five years ago; the company's properties currently cover 147 million square feet across the continent, with most concentrated in the U.K., Germany, France and southern Europe.
The European warehouse market is booming amid the growth of e-commerce — particularly due to Amazon, a Logicor client.

"We built Logicor through over 50 acquisitions to be a premier pan-European logistics real estate company," said Blackstone European real estate head Anthony Myers. "It will now have an excellent new long term owner, and we have no doubt that it will go from strength to strength in a sector with hugely positive prospects."

Logicor, Reuters noted, previously planned to hold an initial public offering in London later this year, but the CIC deal effectively ends that effort.

"We are excited about the company's future prospects under the new long-term ownership of CIC with whom we will continue to deliver and exceed our customers' expectations," said Logicor CEO Mo Barzegar.