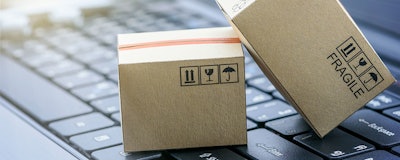 Buyers and suppliers are looking for any opportunity to increase efficiency, knowledge, accountability and accuracy in order to maintain profitability. The answer? Digitizing with e-payments and e-invoicing. Manual and paper-based processes stand in the way of these opportunities, which is why more companies are turning to digital solutions for their most important financial operations.
Many businesses in today's hypercompetitive and oversaturated marketplace are beginning to realize that the need to automate processes electronically goes beyond interacting with customers in their storefronts. As brands pivot to support consumer buying preferences with improved online ordering systems and digital payment processing, it is hard to ignore the pressure to automate back-office operations too. This begins with their suppliers.
Businesses are aware of their own shortcomings. According to the ePayments Rising Report, 42 percent of companies said their top challenge in the AP department is the invoice and payments approvals process. This prolonged process, which on average can last more than 12 days, costs upwards of $14 per invoice. Meanwhile, it can cost about $8 to process a single supplier payment. Multiply that by the hundreds of vendors and suppliers that a business can use and it's easy to see how antiquated payments and logistics can be a fatal wound.
So how can players on all ends of the supply chain bolster their back-end processes in order to stay afloat? Here are four tips to keep in mind:
Get internal stakeholders on board: As supply chains and operations change, companies face more unique challenges that require greater collaboration with internal stakeholders and departments. The value that comes from switching to e-payments does not only impact the accounts payable department. This coordination results in higher productivity, smoother data management, and the ability to enact more strategic initiatives. With an automated and fully transparent platform that hosts the information related to purchasing and payments, suppliers have the ability to streamline data management.
Set your tech up for success: Often, a business' existing supply base will not be uniform in the methods of payment they are capable and willing to accept. A successful e-payment solution needs to be able to address the various forms of payment accepted by myriad suppliers, including virtual card, ACH, and check. This holistic method will not isolate suppliers and will ensure a uniform, automated, and digital process.
Turn data into action: With most e-payment solutions, the AP team ends up collecting a flood of information about supplier payments, but just having the data is not enough. It is critical that businesses develop the capabilities and tools to analyze financial data so that actionable insight can be extracted. Only through directed analysis can an AP department set out a plan of action to help streamline and remain competitive.
Set goals and course-correct: Many companies make the mistake of thinking that simply launching a digital payment system is all that is required to achieve success. It is important to set goals throughout the year to track the actual business transformation brought on by e-payments and to monitor for areas of improvement. Setting these goals and targets can help finance teams develop and maintain momentum and move toward innovation.
Today, companies face a challenge when it comes to managing a high volume of invoices flowing to and from multiple store locations. The tasks of invoice matching, inventory tracking, and handling price and receipt variances is complex. To benefit from the transformational power of automated e-invoicing and e-payments, teams need the proper technical foundation, to communicate its value to all departments, to develop analytical tools to determine business value of the data, and to set short and long-term goals to track momentum.
Matt Clark is the Chief Operating Officer for Corcentric.