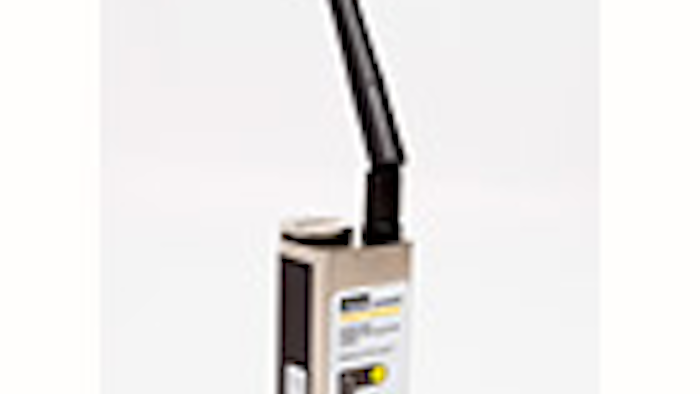 Parker Hannifin Corporation is now offering wireless vibration sensors for paper and metal manufacturing, power
plants, waste treatment plants, pumping stations, food and beverage packing facilities, HVAC system equipment and many other industries that rely upon motor-driven equipment. The sensors attach easily to machinery to monitor vibration and temperature in even the most difficult-to-reach locations. They wirelessly transmit the full dynamic vibration spectrum and temperature data to a local server or the cloud via a receiver/gateway. From there, data is imported into a Vibration Monitoring System designed to trend, assess, and monitor machine health. The sensors can be configured to transmit data based upon a user-selected time interval and specific monitoring bands can be used to set alarm thresholds and create notifications. They are engineered to last up to seven years on a 3.6-volt lithium ion battery and are only 1" x 1" x 2.5", excluding the antenna.  
Parker Hannifin Corp.
http://www.parker.com/vibrationmonitoring