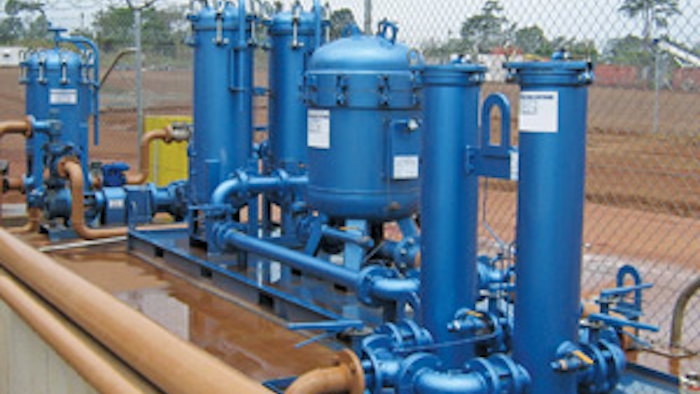 Oil Filtration Systems recently released its fuel filtration and fuel coalescer equipment to remove particulate and water contamination from #2 diesel and other combustion fuels. According to the company, these custom-built filter housing assemblies additionally grant:
The removal of fuel contaminants via high-efficiency filter elements that remove particulate down to 1 micron to meet or exceed specifications as low as ISO 14/12/11, while high-efficiency coalescer and separator elements remove free water to less than 50-PPM levels.
The flexibility to remove contamination from medium unleaded gasoline, light fuel oil, naphtha and alcohols.
The capacity to handle flow rates as little as 50 GPM, or as much as 2,000 GPM or more.
The prevention of fouling and clogging of fuel injectors on turbine generators, and newer Tier 2 and 3 diesel engines.

 

The capability to prevent premature plugging of fuel filters on larger off-road equipment.
The power to ensure that #2 diesel fuel meets or exceeds all stringent new fuel oil cleanliness specifications set by major turbine generator and large off-road equipment manufacturers.
Suitability for #2 diesel fuel for use in turbines, as well as high-sulfur and low-sulfur #2 diesel fuel for use in CAT® haul trucks and other large mobile equipment.