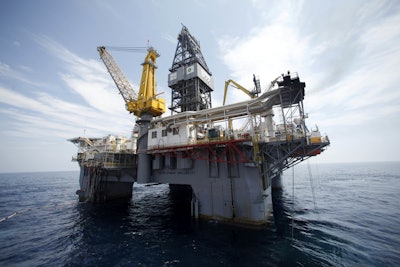 U.S. regulators have approved a plan for the first oil and gas production in federal Arctic waters.
The Bureau of Ocean Energy Management on Wednesday said it has issued a conditional permit to a subsidiary of Houston-based Hilcorp for production wells on an artificial island in the Beaufort Sea.
The gravel island is proposed for a site 15 miles (24 kilometers) east of Prudhoe Bay, North America's largest oil field.
BP Exploration Alaska drilled at the site in 1997 and sold 50 percent of the assets to Hilcorp in 2014.
Under the new plan, oil would reach shore by a buried pipeline.
Environmental groups oppose the project.
Interior Secretary Ryan Zinke in the announcement said responsibly developing U.S. resources will allow the country to use its energy to aid allies and check adversaries.