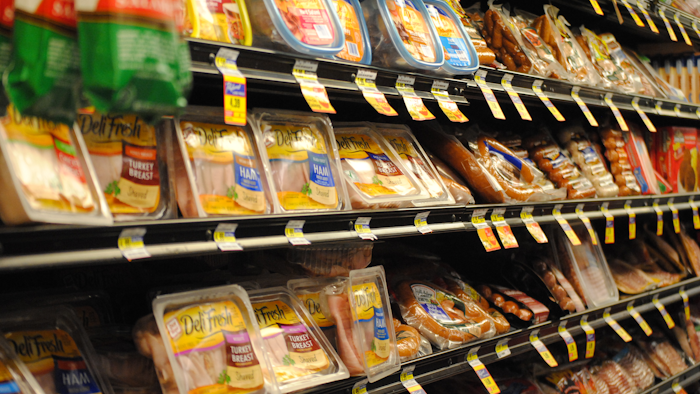 A recent analysis said that sales of sausage and bacon in the U.K. fell sharply in the wake of an international health agency linking processed meats with increased cancer risk.

The World Health Organization's International Agency for Research on Cancer issued its finding in late October.

According to grocery data compiled by research firm IRI, the subsequent two weeks saw sales of pre-packed sausages and bacon in the country fall by some 3 million pounds, or about 10 percent.

Sales of pre-packed sausages were down by 15.7 percent for the week ending on Oct. 31 and 13.9 percent for the week ending Nov. 7 compared to the year prior. Pre-packed bacon fell by 17 percent and 16.5 percent, respectively, over that span.

Overall spending on meat, however, remained flat, and associated foods such as eggs did not see a similar impact.

IRI analysts said that the data indicated that shoppers were switching to other meat products following the IARC report. Premium bacon and sausage products were hit hardest, which suggested that educated consumers were particularly sensitive to the findings.

"While there have been links between certain types of meat and some forms of cancer before, this announcement from a highly respected global body was picked up widely by the media and has had an immediate impact on some people's shopping choices," said IRI's Martin Wood.

Wood added that the IARC findings would likely have a far longer lasting impact than previous meat scares.

Despite the early numbers, he suggested that grocers consider changing their meat purchasing strategies.

"This is an opportunity for retailers to look at their ranges and focus on non-processed products, like premium mince and fresh burgers, for example, as well as premium and smoked non-meat products like fish," Wood said.