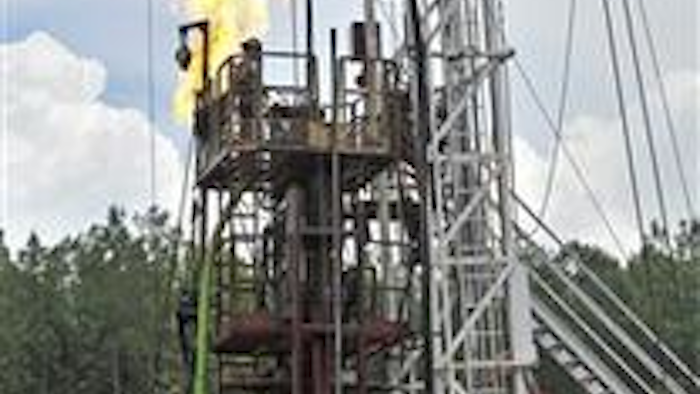 DENVER (AP) — A battle over who should regulate oil and gas drilling in Colorado has roared back to life, just as a task force that was supposed to help settle the dispute is finishing up its recommendations.
The 21-member task force has been wrestling with how much power local governments should have to regulate drilling, how to protect the rights of surface owners when someone else owns the minerals underground, and what health and safety restrictions should be imposed.
The panel is scheduled to take final votes Tuesday and submit its long-awaited recommendations to Gov. John Hickenlooper on Friday.
Hydraulic fracturing opponents are announcing a renewed campaign to ban the practice in Colorado. Meanwhile, the Republican-controlled state Senate last week passed a bill to penalize cities that try to restrict the technique — though the measure isn't expected to survive the Democrat-controlled House.
Similar battles are playing out in other states, but it's especially intense in Colorado, which has abundant oil and gas, a deep-rooted belief in property rights and a strong environmental movement.
Among the recommendations that might have enough support to get into the final report are allowing local governments to impose stricter rules than the state and giving surface property owners more of a say in where drilling rigs can be set up.
A proposal to require full disclosure of drilling chemicals had less support in preliminary votes. Backers also withdrew a proposal to increase the minimum distance between rigs and houses, citing a lack of support.
The task force isn't considering a ban on hydraulic fracturing, like the one in New York state. But new group called Coloradans Against Fracking is launching a campaign against the practice on Tuesday.
Hydraulic fracturing, or fracking, pumps water, sand and chemicals under high pressure to break up underground formations and release oil and gas.
"We believe that the task force recommendations fail to address the inherent harms of fracking and similarly will fail to protect Coloradans," said Sam Schabacker, regional director of Food & Water Watch and one of the organizers of Coloradans Against Fracking.
Compounding the debate, some drilling rigs are working at the doorstep of residential neighborhoods, triggering complaints about non-stop noise and lights and raising fears about potential health effects and pollution.
Hickenlooper set up the task force in August in a deal that kept four divisive measures off the November ballot. Two would have restricted drilling and two would have encouraged it.
Frank McNulty, a Republican and former state lawmaker who was a primary backer of the pro-industry measures, said he expects the debate to be settled by voters, not the task force.
"I think that Coloradans rightly expect industry to be responsible, they rightly expect the state to enforce regulations on the industry. But I also know Coloradans benefit from having a strong oil and gas industry in the state," he said.