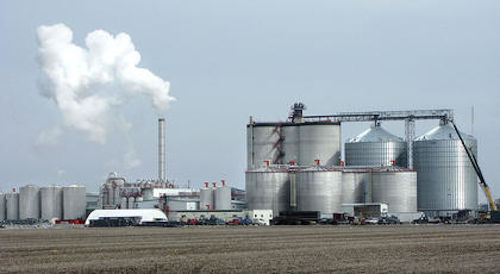 IOWA CITY, Iowa (AP) — Rejecting a challenge from the ethanol industry, the Iowa Supreme Court says the state's tax on the use of natural gas is constitutional.
Several ethanol plants argue the law is unfair because it requires them to pay higher taxes than many competitors for natural gas, which is heavily used in the manufacturing process.
The affected plants are those that obtain natural gas directly from interstate pipelines rather than local utilities. They are assessed the tax based on the amount they use and their geographic location.
Little Sioux Corn Processors, which operates an ethanol plant in Marcus, argued the tax was unconstitutional because it treats similar plants differently and punishes consumers who buy gas from out-of-state suppliers.
The court says the tax may not create uniform results, but it is constitutional.