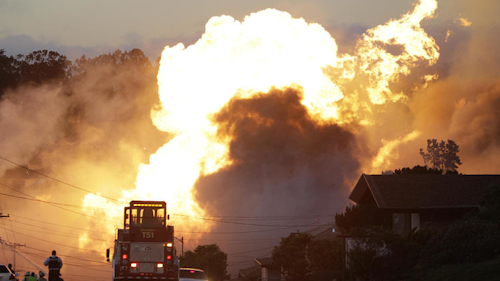 SAN FRANCISCO (AP) — California's largest power utility says it won't appeal a record $1.6 billion penalty from the state for a 2010 gas pipeline explosion that killed eight people in a San Francisco suburb.
Utility regulators approved the penalty against Pacific Gas & Electric Co. on Thursday.
PG&E CEO Tony Earley says in a statement that the utility's focus would be on completing safety improvements in its natural-gas operations. Earley says PG&E was "deeply sorry" for the disaster that also destroyed more than three dozen homes.
The penalty comes as the state's top utility regulator has called for a larger review that suggests the energy behemoth could be broken up.
California Public Utilities Commission President Michael Picker has said safety citations against PG&E were rising, but that the utility was so big, it was able to shrug off financial penalties.