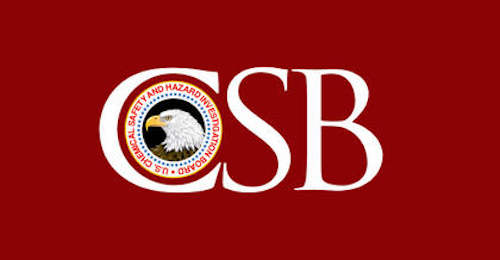 The board charged with investigating industrial chemical accidents will have a new leader three months earlier than anticipated.


Just days after lawmakers in both parties called for the removal of Rafael Moure-Eraso as chairman of the U.S. Chemical Safety Board, the Obama administration asked for and subsequently received Moure-Eraso's resignation.

President Obama previously nominated Vanessa Sutherland, chief counsel for the Transportation Department's Pipeline and Hazardous Materials Safety Administration, to succeed Moure-Eraso when his term expired in June. That transition, however, will move up by three months following a slew of controversies under Moure-Eraso's watch.

"It has been a privilege to serve the agency since June 2010," Moure-Eraso wrote in a message to CSB staff. "My wishes are for the continued success and productivity of the Board."

Sutherland's nomination remains subject to Senate confirmation.

The latest controversy involving Moure-Eraso's administration of the CBS involved a report from the Environmental Protection Agency's inspector general, which found that agency officials violated federal records law by using an outside email system to conduct government business.

Moure-Eraso and another board member also voted to reverse reforms ordered by the Justice Department earlier this year, and the board was previously criticized over the agency's treatment of whistleblowers and reports that the CSB had not cooperated with the inspector general's office.

Allegations of declining agency performance and employee morale, meanwhile, plagued the agency for years.

The email controversy led bipartisan members of the House oversight committee to call for Moure-Eraso's removal; a previous letter from the chairman of the Senate environment committee and the House Superfund subcommittee said "storing the public's confidence in the CSB cannot wait" until the end of Moure-Eraso's tenure.

"The Chemical Safety Board is in desperate need of new leadership and we are pleased that the President has recognized the importance of making key changes," said Reps. Jason Chaffetz, R-Utah, and Elijah Cummings, D-Maryland, the ranking members on the oversight committee.