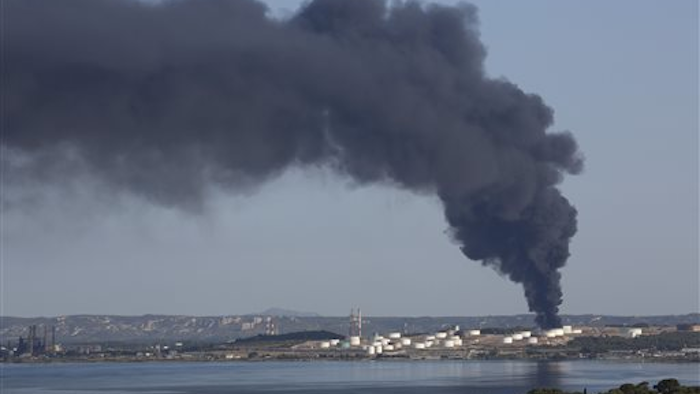 PARIS (AP) — France's interior minister says a double blast in two huge fuel tanks at a petrochemical plant in southern France is of criminal origin.
Bernard Cazeneuve told lawmakers on Wednesday that "the motive has not been established" to explain the explosions Tuesday at the plant near the Marseille Provence Airport.
The double blasts in two tanks 500 meters apart threw plumes of black smoke into the sky visible for miles. No one was injured.
The prosecutor in charge of the investigation, Dominique Moyal, said on iTele TV that the blasts were "quasi-simultaneous," occurring about three seconds apart, which excludes a natural spreading of the blaze.
The blasts at the site operated by petrochemical company LyondellBasell were initially treated as a "coincidental accident."