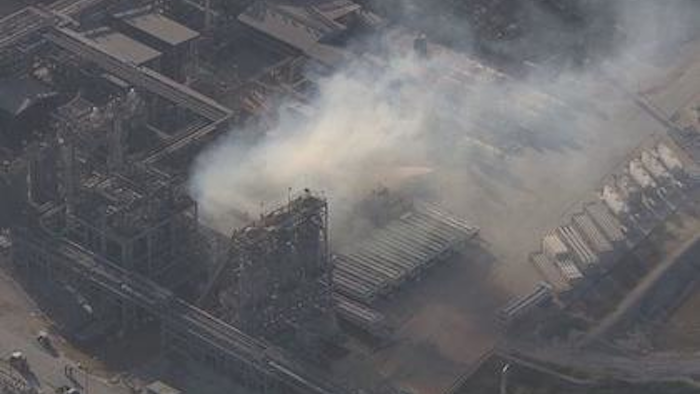 An explosion at a Houston-area chemical plant injured four workers Friday morning.
Authorities said that a pipeline at the Pasadena plant owned by renewable energy company SunEdison leaked silane, a highly flammable chemical used to make silicon materials.
The workers were transported to hospitals, where authorities said that their injuries did not appear to be life-threatening. Further details, including their names, were not available.
Authorities said the accident poses no danger to the surrounding community.
The company said that it's investigating the accident but is primarily focused on the safety of its employees. 
The Houston Chronicle reported that the incident is the latest in a series of safety concerns at the SunEdison plant in recent years.