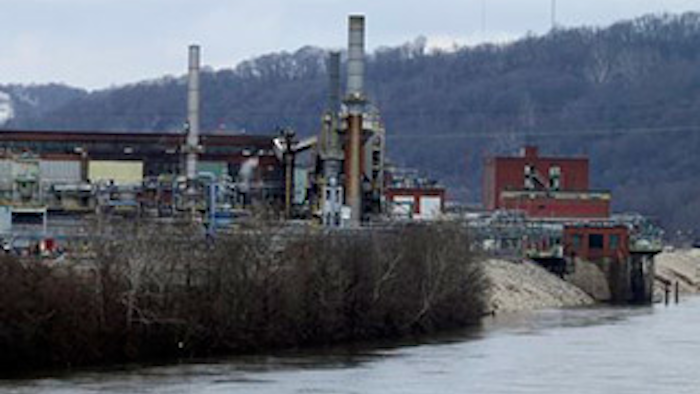 CHARLESTON, W.Va. (AP) — The Kanawha-Charleston Health Department plans to join the city of Charleston in suing over a chemical spill that contaminated 300,000 West Virginians' water supply.
County Health Department board members voted Tuesday to hire outside counsel and partner on a lawsuit. The city, which also has contracted outside lawyers, has not filed anything about the Jan. 9 spill yet.
County Health officer Rahul Gupta said the department incurred more than $200,000 in costs while responding to the spill. It's unclear which entities the lawsuit would target.
"We're not going to play lawyers," Gupta said Tuesday. "We're going to let the attorneys figure out that part."
Dozens of businesses and individuals are suing the company that leaked chemicals, Freedom Industries. Many claim they lost wages and profits during a water-use ban that lasted up to 10 days. Freedom is temporarily shielded from lawsuits during bankruptcy proceedings.
Weighed down by environmental cleanup orders and huge costs, Freedom filed for bankruptcy eight days after the spill. The company is under state orders to start stripping down its tank site in Charleston.
In mid-March, Freedom Chief Restructuring Officer Mark Welch estimated in bankruptcy court that the company could be down to $2.5 million to $3 million in mid-June. Attorneys for creditors have acknowledged there won't be much left to claim from Freedom.
West Virginia American Water, Freedom President Gary Southern and Eastman Chemical Co., which produces the main spilled chemical, are some others named as defendants in lawsuits.
Kanawha health officials also planned to wrap up a phone survey Tuesday to gauge the effects of the spill. Gupta said the department received at least 420 responses to the 20 to 25-minute survey. The goal was to top 300, Gupta said.
The survey conducted last weekend through Tuesday aims to gauge health, psychological and economic impacts from the spill. Results could be available within 30 days, officials have said.
On Tuesday, the state Bureau for Public Health started a separate three-day, door-to-door survey on thespill's health effects.