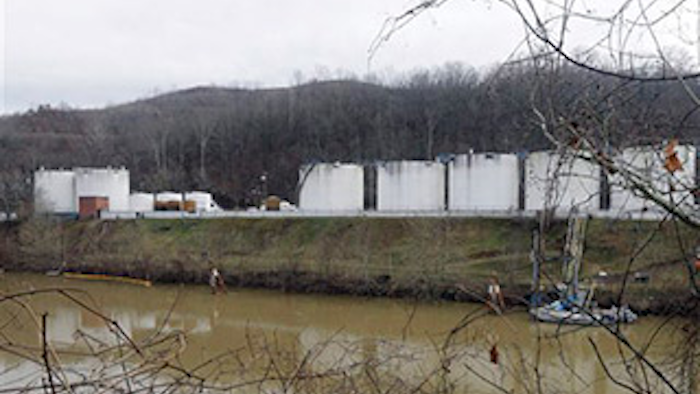 CHARLESTON, W.Va. (AP) — West Virginia regulators say the company behind a chemical spill that contaminated the water supply of 300,000 people now estimates some 10,000 gallons of chemicals leaked, up from an earlier figure of 7,500 gallons.
West Virginia's Department of Environmental Protection released the new figure Monday from Freedom Industries regarding the scope of a Jan. 9 leak from a plant in Charleston.
The agency says it's still unknown how much of the chemical mix, including a coal-cleaning agent, actually spilled into the Elk River. Residents in nine counties had to stop using tap water for days, except for flushing toilet.
On Saturday, West Virginia Gov. Early Ray Tomblin ordered Freedom to remove all 17 of its above-ground storage tanks