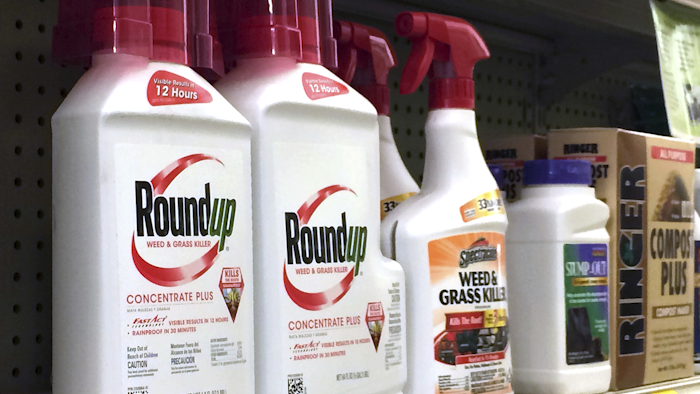 New York Medical College reportedly plans to look into whether one of its faculty members signed his name to a published study written in large part by officials from agribusiness giant Monsanto.

The controversy surfaced due to a lawsuit filed in California that blamed cancer cases on exposure to the common herbicide glyphosate — the key ingredient in Monsanto's RoundUp.

Documents released as part of the lawsuit detailed an allegedly cozy relationship between a federal regulator and Monsanto officials, as well as Monsanto's strategy to combat the International Agency for Research on Cancer's ruling that glyphosate was a probable carcinogen in early 2015.

William Heydens, a Monsanto executive, suggested in emails that the company ghostwrite a research paper and indicated that the Monsanto previously took similar steps in a 2000 study.

Science magazine reports that the 17-year-old study referenced in the emails was authored by Gary Williams, an NYMC pathologist, and two since-deceased colleagues.

The study, published in the journal Regulatory Toxicology and Pharmacology, reportedly reviewed previous analyses of glyphosate and concluded that it did not show evidence of harmful effects on human health.

Williams did not respond to an inquiry from Science, and officials from the private medical school — located about 15 miles north of New York City — said that they were not aware of the controversy.

"Now that we're aware of this, we're going to have to obtain the materials involved and learn all we can about this situation," NYMC spokeswoman Jennifer Riekert told the magazine.
Monsanto, which argues that glyphosate is safe and pointed to similar findings from regulators in the U.S. and Europe, dispute the characterization of the study as ghostwritten and said its scientists routinely communicate with outside researchers.

"The paper and its conclusions are the work of Dr. Williams, Dr. Kroes and Dr. Munro," the company wrote in a blog post. "The paper also underwent the journal's rigorous peer review process before it was published."
UPDATE: Science magazine posted an update this morning that the school's investigation found "no evidence" that an executive from Monsanto did ghost writing for a faculty member at the school. See the full report here.