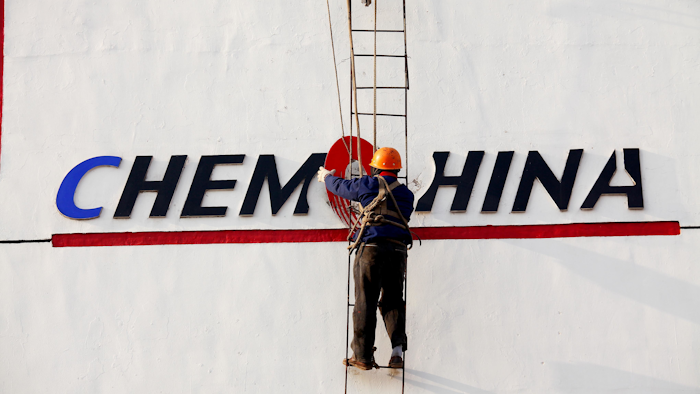 ChemChina's planned $43 billion takeover of Syngenta has reportedly hit a speedbump.
According to a report in Caixin, a Chinese news outlet, the mega chemicals firm has sparked investor concern with reports that it's still short $15 billion in needed funding for the deal. Caixin cited "interviews with people close to the negotiations." 
The report also said that analysts have expressed concerns about the Chinese government's support of the takeover. The report called Beijing's attitude about the takeover, which would be the largest-ever acquisition of a foreign company by a Chinese firm, as "worryingly vague." Analysts cited in the report said that government officials could ultimately deem the investment unfavorable due to poor capital flow.
In light of the report, a spokesperson for Syngenta told Reuters that financers are, in fact, committed to sealing the deal.
"We have no comment to make on this article and ChemChina is proceeding with their refinancing strategy," the spokeswoman said. "Bridge financing for the transaction is committed and irrevocable."
ChemChina is reportedly planning to borrow heavily for the takeover of the seeds and pesticides maker. The deal has already been given approval by the Committee on Foreign Investment in the United States. Even though several major banks in China have withdrawn from funding the deal, other government-led financial institutions in the country have indicated their support.
The deal is meant to help China secure needed agriculture technology to feed its growing population.