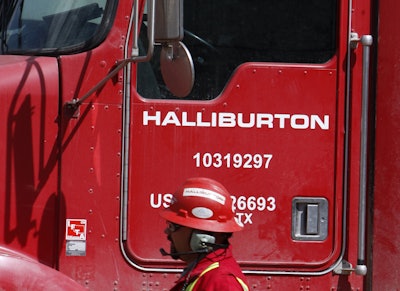 POLSON, Mont. (AP) — A small technology firm based in Polson has filed a lawsuit against oilfield services giant Halliburton, one of the world's largest corporations.
Adelos, a subsidiary of the tribally owned S&K Technologies, alleges that Halliburton received proprietary technology information from Adelos while considering purchasing the rights to it and is now passing off the technology as its own, The Missoulian reported.
The lawsuit claims Halliburton has included the technology into its own products and services, and "secretly" has been filing patent applications for it.
The lawsuit, filed last week in Missoula federal court, seeks a judgment declaring that Halliburton directly infringed on Adelos's patents and that the actions were committed with malice or fraud. The second statement could triple the amount of any damages awarded if proven.
Halliburton spokeswoman Emily Mir said the company does not comment on pending litigation.
The technology involved turns fiber optic cable into a sensing device capable of detecting real-time, location-specific changes related to sound, pressure and temperature. According to Adelos the technology could be used anywhere from oil and gas exploration to homeland security.
The technology was first created by the U.S. Navy but since then Adelos claims to have improved upon it.
The lawsuit says the current market for the technology is estimated at $586 million, and is expected to approach $1.2 billion in the next three years.
According to the lawsuit, Halliburton contacted Adelos, which is owned by the Confederated Salish and Kootenai Tribes, regarding the proprietary technology. For two years the companies were in talks about a potential business relationship. During those conversations Halliburton was given access to detailed technical information about the products.
By September of that year, the lawsuit alleges, Halliburton said it would have to postpone further discussions because of budget concerns. Then in 2013 Halliburton, according to the lawsuit, filed an international patent application disclosing "the technology that is the heart and soul of Adelos' fiber optic sensing technology."
Halliburton is now marketing and selling services and products involving the technology, according to the complaint.