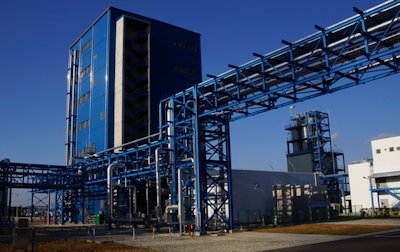 BASF will soon add a production line for Ultrason polyarylsulfone at a facility in Yeosu, South Korea. The new line will have an annual capacity of 6,000 metric tons and bring the company's annual global capacity of Ultrason to 24,000 metric tons.
Ultrason is the trade name for a range of BASF products including polyethersulfone (Ultrason E), polysulfone (Ultrason S), and polyphenylsulfone (Ultrason P). Ultrason is generally used in heat-resistant, lightweight components in the automotive, aerospace and electronics industries.
The company said the Asian market for polyarysulfones is strongest for filtration membranes in technical and healthcare applications.
"With this expansion we respond to global market growth. Our customers worldwide will benefit from BASF's strong production set-up in two key regions," said Raimar Jahn, president, Performance Materials, BASF.
BASF also produces Ultrason in Ludwigshafen, Germany. It opened the Yeosu facility in 2014.
The company plans to begin the expanded production of Ultrason by the end of 2017.