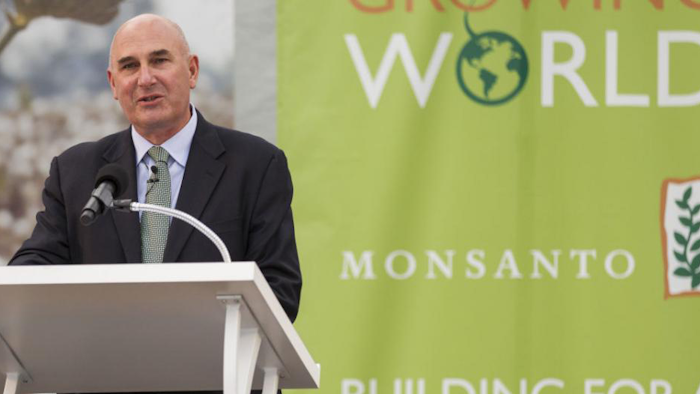 Monsanto acknowledged ongoing merger talks on Wednesday amid lackluster quarterly earnings.

"We remain open and will continue to actively engage in constructive dialogue to pursue value enhancing strategic options," CEO Hugh Grant said in a statement.

The St. Louis agribusiness giant last month rejected a takeover bid by Bayer but suggested that it would be open to continued negotiations with the German chemical and pharmaceutical company.

Monsanto sought potential merger partners amid a wave of consolidation in the chemical industry and a downturn in commodity prices. The company last year made multiple bids to acquire Swiss rival Syngenta, which ultimately agreed to a merger with ChemChina.

Grant did not provide a "formal update" on a potential Bayer tie-up, but he said that he was personally involved in recent talks with Bayer executives "along with others regarding alternative strategic options."

Reuters reported that other partners could include fellow German company BASF along with businesses divested as part of the forthcoming Dow-DuPont merger.
Commodity prices, meanwhile, continued to hamper the company in its third-quarter earnings report, which reportedly came in below analysts' expectations. Net sales and gross profit for the quarter and the fiscal year-to-date were each lower than the same periods in 2015.

Bloomberg also noted that prices for glyphosate — the active ingredient in Monsanto's Roundup herbicides — fell due to production of generic versions in China.

Monsanto argued that the results met several long-term growth milestones despite the challenging environment and that its "prospects with or without a deal remain strong."

The company, however, said that it was "uniquely positioned to be the partner of choice for leading agriculture technologies."

"We continue to recognize the potential value these types of combinations can create as they accelerate innovation and increase choice for farmers across a broader set of crops, geographies and production practices," Grant said.