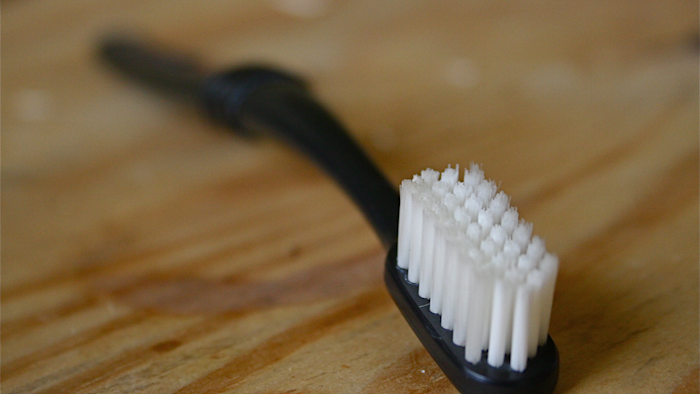 A recent study has linked one of the world's most common chemicals to weakened teeth in children.
Conducted by the French National Institute of Health and Medical Research (INSERM), the study concluded that exposure to two endocrine disrupters can hamper the growth of hormones that stimulate growth in dental enamel. The researchers said that when the damage occurs, it's irreversible.
In the study, presented this week by the European Society of Endocrinology, the scientists exposed rats to two chemicals: BPA, a prevalent chemical found in a wide range of everyday products such as baby bottles and food containers; as well as vinclozolin, which is often used as a fungicide in vineyards, golf courses and orchards.
According to the researchers, rats were exposed to BPA alone or with vinclozolin at doses equivalent to what humans receive on average from birth until they are 5 years old.
After collecting cells from the surface of the rats' teeth, researchers found that those exposed to both chemicals had experienced changes in two genes controlling the mineralization of tooth enamel.
The study's authors recommended that children under 5 avoid the chemicals.  
This study is just the latest to provide damning evidence against BPA, even though government officials have deemed exposure limits to the chemical to be well within safe limits.
BPA has been linked to a wide range of health problems, from obesity to heart attacks. The chemical can leach from containers into food and then ingested.
Since the negative findings began years ago, many plastics and food companies have switched to "BPA-free" alternatives.
Now major regulatory bodies have concluded that at current exposure limits the chemical is not much to worry about. Last year, the European Food Safety Authority concluded that at the current daily intake level of BPA, the chemical poses no health threat to anyone at any age.