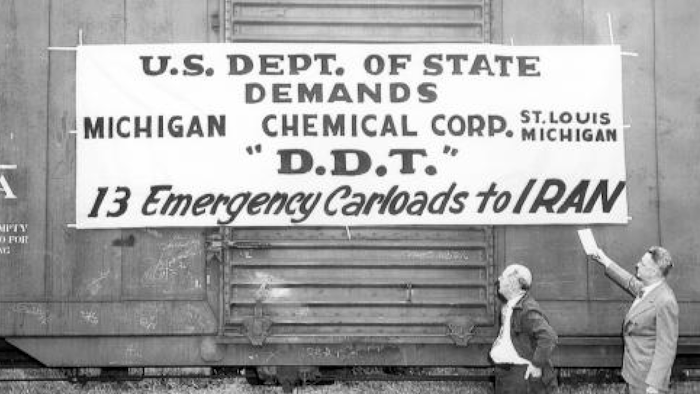 High numbers of Michigan residents continue to show traces of a toxic fire retardant more than four decades after it was accidentally introduced into the state's food supply.

Researchers from Emory University found that six in 10 people tested in Michigan today have polybrominated biphenyl in their blood at levels above the national average, MLive reports.

Polybrominated biphenyl, or PBB, is an endocrine-disrupting chemical that can live in fat tissue for decades and is linked to reproductive issues and thyroid problems.

PBB was also a component of the flame retardant Firemaster, which was switched with the common cattle feed supplement Nutrimaster in a mix-up at a Michigan Chemical Corp. plant in the central Michigan city of St. Louis more than 40 years ago.

The incident effectively poisoned Michigan's supply of meat and dairy products for much of 1973 and 1974.

Many residents that currently show higher PBB levels were born after the accident, and Emory researchers hope to find out whether subsequent generations are also affected.

The St. Louis plant, which was owned by Velsicol Chemical at the time, closed in 1978, but the 52-acre campus is now one of the nation's largest and most expensive superfund sites.

The plant also left the neighboring community and the nearby Pine River ravaged by pollution.

St. Louis recently began using the water supply from nearby Alma some 10 years after the town's own water supply was found to be contaminated by a byproduct of the now-banned pesticide DDT.