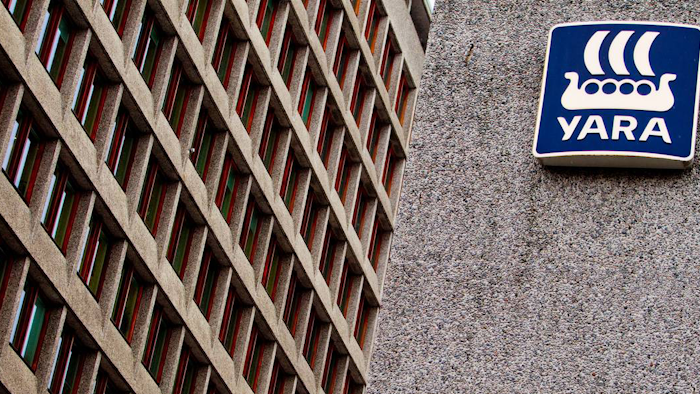 The leak of the so-called Panama Papers has pulled back the curtain on a world of offshore banks that manage money for tax evasion, corruption, secrecy and criminal activity. The 11.5 million documents from the Panamanian law firm Mossack Fonseca that were leaked last week have implicated a number of people around the world in high ranking offices — all the way up to presidents and prime ministers.
The documents have also shed light on bribes paid by Yara International, a chemical company that is 36.21 percent owned by the Norwegian state.
According to TASS, a Russian news agency, Yara — one of the biggest fertilizer manufacturers in the world — transferred money to offshore accounts to two managers at Russia's EuroChem between 2004 and 2009. In 2014 court documents obtained by the Norwegian newspaper Aftenposten reported that Yara admitted to giving illegal commission payments to the employees at EuroChem, who worked on purchasing and sales. But the amount of those payments had been unknown publically.
Now Aftenposten has reported that Yara paid a total of $2.6 million in illegal "kickbacks" to managers at EuroChem. Those managers at EuroChem were eventually fired for the crime. Then in 2014 EuroChem sued the former employees for $40 million in damages, saying they had hurt the company by selling its products at low prices to foreign contractors. EuroChem won the case.
Yara declined to comment on the latest details revealed in the Panama Papers, saying that it's old news. But the leak has not only dragged the case back into the public's eye, it has provided a reminder that Yara was never fined for the bribes it paid to EuroChem. And this wasn't the first time Yara was caught red-handed.
In 2011, Yara was implicated in a massive corruption scandal and fined about $35 million to Norwegian authorities. Yara had admitted that its employees paid millions in bribes in Libya, India and Russia.
Meanwhile, the fallout from the Panama Papers scandal continues. Earlier this week the prime minister of Iceland stepped down after the leak showed his family had holdings in an offshore company.
Aftenposten has worked with the International Consortium of Investigative Journalism, who were responsible for leaking the Panama documents.