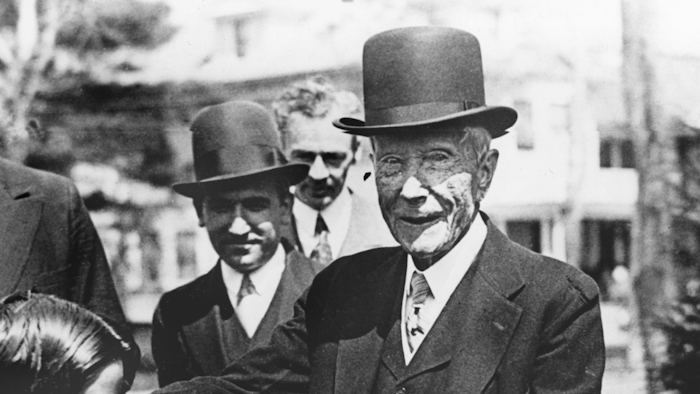 One of the most established families in oil has decided to cut ties with the industry.
It all started in 1870 with John D. Rockefeller started Standard Oil in Ohio. The company soon became the largest oil refiner in the world and by the time anti-monopoly laws broke Standard Oil into several smaller companies in 1911, Rockefeller was the wealthiest man in the world.
Heirs to Rockefeller's riches have continued to hold investments in the oil industry through the Rockefeller Family Fund, a philanthropic organization largely devoted to giving grants that support economic justice, women's rights and the environment. Last week, the nonprofit trust announced it is liquidating its investments in fossil fuel companies such as Exxon Mobil.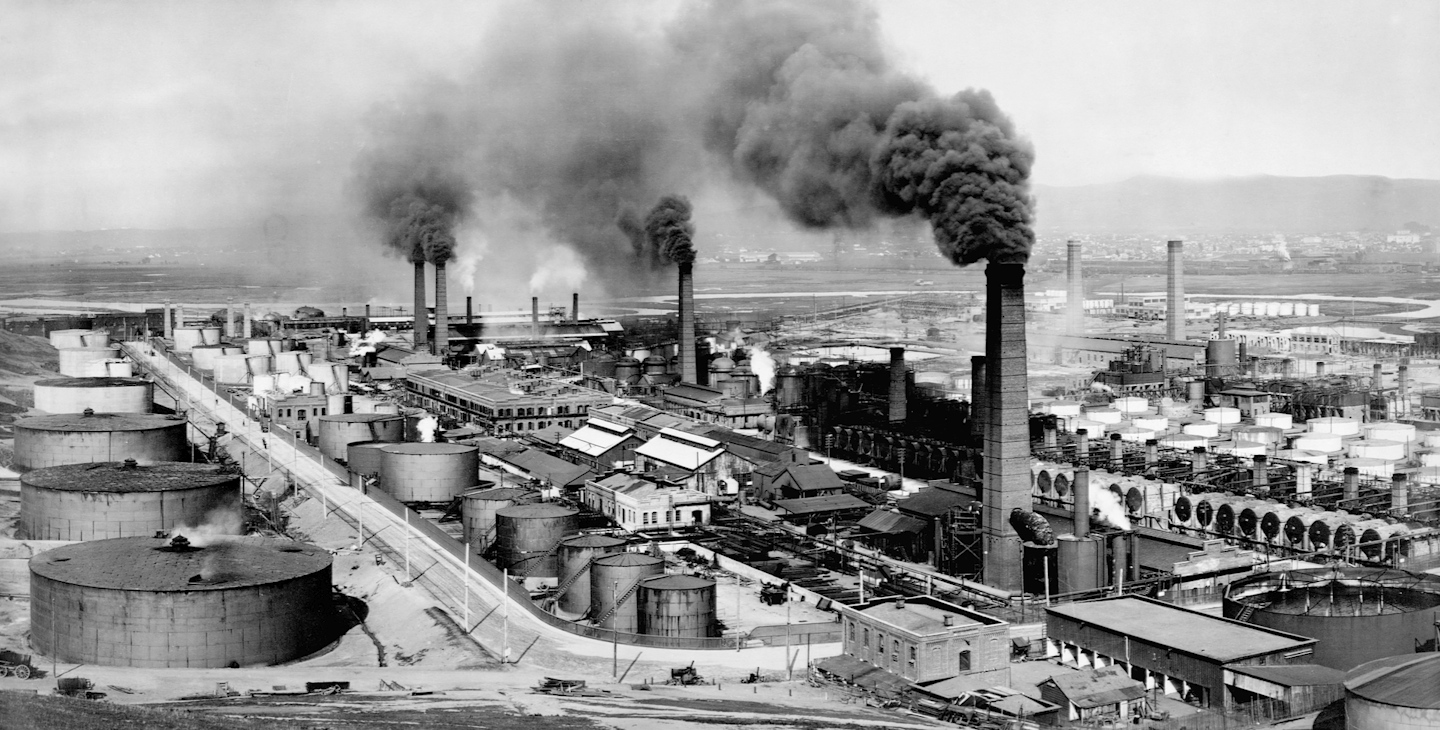 "While the global community works to eliminate the use of fossil fuels, it makes little sense — financially or ethically — to continue holding investments in these companies," the fund said on Wednesday in a statement. "There is no sane rationale for companies to continue to explore for new sources of hydrocarbons."
The announcement comes as Exxon continues to get flak for its alleged attempts to hide research about climate change — an issue the Rockefeller Family Fund acknowledged in its statement.
"Evidence appears to suggest that the company worked since the 1980s to confuse the public about climate change's march, while simultaneously spending millions to fortify its own infrastructure against climate change's destructive consequences and track new exploration opportunities as the Arctic's ice receded," the fund said.
Exxon issued a statement in response that denied reports it misrepresented climate research and accused the Rockefeller Family Fund of waging a misleading attack on the company.
"It's not surprising that they're divesting from the company since they're already funding a conspiracy against us," Exxon said. "The Rockefeller Family Fund provided financial support to InsideClimate News and Columbia University Journalism School which produced inaccurate and deliberately misleading stories about ExxonMobil's history of climate research."
The Rockefeller Family Fund manages a $130 million endowment pot. The director of the organization told Quartz after the announcement that about 6 percent of its portfolio is in fossil fuels, and that it has instructed third-party managers to keep the fund's indirect holdings of investments in hydrocarbon, coal and tar sands companies to less than 1 percent of the total portfolio.
In 2014, the Rockefeller Brothers Fund — a separate fund — also announced that it was joining a worldwide effort to divest $50 billion in fossil fuels.
Meanwhile, Exxon is under continued scrutiny for its role in climate change. Last week, the Securities and Exchange Commission ruled that the company would be forced to allow shareholders to vote on two measures related to the issue: One would require the oil giant take moral responsibility for climate change and adopt measures to help slow rising global temperatures. The other proposal asks the company to explain how its business will be affected by the global effort to curb climate change. Exxon had attempted to stop the shareholders' vote, saying one of the resolutions was too "vague and indefinite."