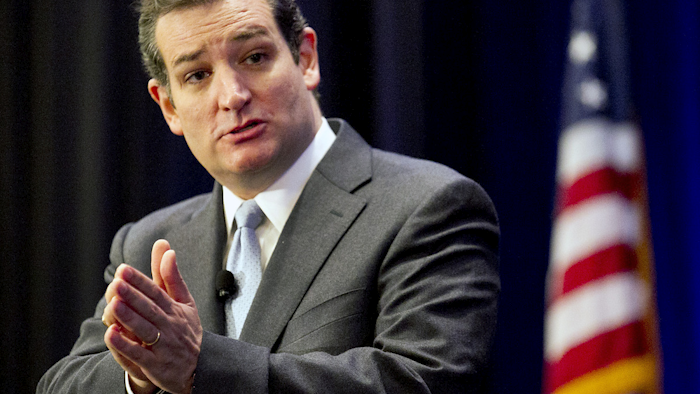 U.S. Sen. Ted Cruz's campaign led the presidential field in contributions from oil and natural gas industry employees through the end of 2015.

Bloomberg, citing data from the Center for Responsive Politics, reported that Cruz's campaign received more money from the oil and gas sector than rival Jeb Bush despite the latter's lengthy family history with the Texas oil industry.

Analysts noted Cruz's standing as a freshman Republican from Texas -- the nation's top oil-producing state -- as well as the industry's near-perfect fit with Cruz's policy positions and Bush's tenuous standing in the GOP primary field.

"There is the combination of picking someone you're aligned with but also investing in someone you think will actually win the nomination," Rice University political scientist Mark Jones told Bloomberg.

Cruz's campaign received $674,971 through the end of the year from oil and gas industry employees, according to CRP's database, with Bush coming in second with $420,600.

Hillary Clinton -- the lone Democrat among top industry recipients -- ranked third with $226,804, while U.S. Sen. Marco Rubio of Florida received $208,495. No other candidate eclipsed the $100,000 threshold.

In total, oil and gas employees gave just more than $2 million to presidential campaigns, with nearly 90 percent going to GOP candidates.

Those numbers, of course, are dwarfed by contributions to super PACs, which can raise and spend unlimited amounts of money in support of a candidate but cannot coordinate with the official campaign.

A report by The Guardian in August found that Republican candidates' super PACs had already taken in some $62 million from the energy industry.

Cruz's PAC alone received $36.5 million as of last summer from just four industry-related donors: investors Robert Mercer and Toby Neugebauer and Texas fracking billionaires Farris and Dan Wilks.