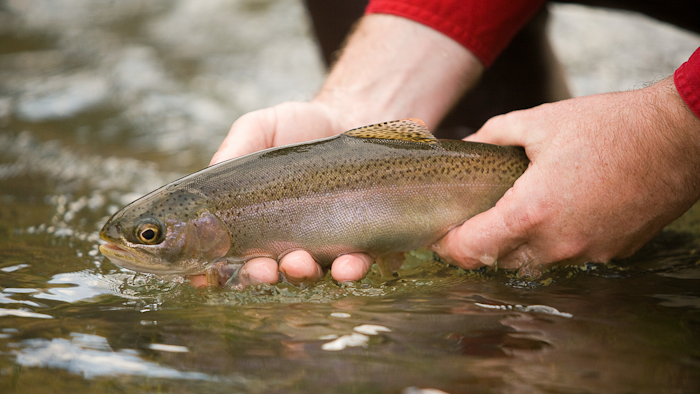 A recent study by Canadian scientists found traces of newly developed industrial chemicals in Great Lakes trout.

Chemical Watch reports that researchers from country's environmental agency, Environment and Climate Change Canada, identified perfluoro-1-butane sulfonamide in 32 of 33 trout samples.

The analysis, published in the journal Environmental Science and Technology, said that the chemical -- abbreviated FBSA -- is linked to products that contain C4 polymers, such as a series of surfactants produced by 3M since 2003.

C4 and similar polymers replaced their longer-chain predecessors in recent years due to concerns over their potential environmental and human health impacts -- particularly bioaccumulation.

The study, however, suggested that FBSA also accumulates in organisms since Great Lakes perch -- a food source for the trout -- showed lower levels of the chemical.

Smaller traces were also found in fish purchased at Canadian supermarkets, which indicated that FBSA is already present in the human food chain.

"Although these new fluorinated polymer products have been on the market for more than a decade, their environmental behaviors and the safety of these alternatives have not been well studied or documented," the authors warned, according to Chemical Watch.