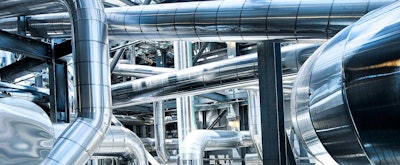 When AmSty, which produces polystyrene and styrene monomer, announced this spring that it is partnering with Agilyx on a joint venture that will fully recycle post-consumer polystyrene and turn it into new products, Brad Crocker, president and CEO of Texas-based AmSty, hailed the venture and the circular recycling process that underpins it as a step "toward a new future for plastics recycling."
To take that step, the joint venture, Regenyx, will use a process developed by Oregon-based Agilyx to convert used polystyrene products like foam cups, foam packaging and single-use picnic items back to their original liquid form, styrene monomer. AmSty then will use that styrene monomer and, in collaboration with its supply chain partners, work to develop new polystyrene products that offer "a favorable environmental profile without any degradation of quality or value."
For the chemicals business, ventures like these offer a telling glimpse of what's possible—in terms of new business opportunities and revenue streams, and in terms of environmentally friendlier "cradle-to-cradle" approaches to chemical production and usage—when chemical companies and other entities along the supply chain come together to co-innovate.
Fostering the kind of supply-chain collaboration that co-innovation ventures like Regenyx need to succeed requires three key ingredients:
A win-win business proposition, where each of the stakeholders stands to benefit from co-innovating.
A strong, trusting relationship among stakeholders. For legitimate competitive reasons, companies often are reluctant to share proprietary data. Co-innovation, however, is in most cases predicated on companies developing enough mutual trust to share data in the name of pursuing important (and potentially profitable) new concepts such as the circular use process dubbed "PolyUsable" that Regenyx will utilize.
The right connected digital tools to enable chemical manufacturers and their partners to jointly develop products. A common digital platform for sharing the data needed to develop, fine-tune and find a market for co-created products within a chemicals ecosystem is a great starting point. By linking intelligent digital tools—machine learning, artificial intelligence—to that platform, the manufacturer gains the ability to analyze data from a range of inputs (their own and the customer's) to inform development of custom formulations designed specifically for recycling/reuse, and to predict how those formulations would perform throughout their lifecycles.
Having these three elements in place open doors for chemical manufacturers and their partners along the supply chain to create, explore and exploit new co-innovation opportunities in a wide range of chemical markets. Here are several areas within the chemical business where co-innovation looks particularly viable:
In the Circular Economy. On one level, participating in the Circular Economy, where materials are continuously looped back into the value chain for recycling and re-use, is a response to the escalating ecological, resource and regulatory compliance challenges that today confront chemical manufacturers in markets around the world. On another level, it also provides fertile territory for manufacturers and their partners to develop new businesses and revenue streams around co-created products and processes optimized for recycling and re-use.
The AmSty-Agilyx joint venture is one example of companies exploring co-innovation opportunities in the Circular Economy. A collaboration between the auto manufacturer Audi and Umicorp, a multinational company that develops materials technology and recycling processes, is another. Together the two companies are progressing in their effort to develop a closed loop for recycling and reusing valuable materials like cobalt, nickel and copper from high-voltage batteries used in electric cars, with establishment of a raw materials trading "bank" to support the effort.
Digital technologies are the great enabler for ventures like these, giving them the power to rapidly and collaboratively evaluate and scale up processes and products, taking into account not only environmental and sustainability factors, but also regulatory and safety requirements. With predictive tools driven by machine learning and AI, a chemical manufacturer and its co-innovation partners can quickly and accurately predict how particular formulations will perform, not only in terms of quality but also in terms of carbon footprint and environmental impact. They can use those same digital tools to adjust formulations as needed to meet performance and environmental standards and expectations.
In precision agriculture. Collaboration between fertilizer and crop protectant producers, seed providers and farmers can lead to promising new co-innovation opportunities to develop specific customized agrochemicals and formulations that are designed to help farmers maximize crop yield and profitability. By feeding data on soil composition, weather conditions and other factors into a digital platform with machine learning capabilities, agrochemical manufacturers and their partners can quickly co-create recipes tailored to specific farming customers, specific agricultural regions or specific crops, with the ultimate goal to maximize farm output while minimizing overall environmental impact. In this context, innovative environment, health and safety (EHS) management tools with advanced prediction and simulation capabilities can quickly and accurately evaluate new formulations for compliance and for quality.
In specialty chemical markets: coatings, resins, lubricants, etc. Say a specialty coatings manufacturer is approached by an automotive manufacturer who wants a specific variation on a coating for certain parts. Instead of running labor- and time-intensive laboratory trials to try to develop a viable formulation for the customer's application, the chemical company uses its internal intellectual property as well as external (e.g. patent) knowledge databases and applies machine learning technology to anticipate formulation performance. Such an approach can significantly reduce development efforts and time to market. In addition, the paint manufacturer can capture customer production parameters (temperature, viscosity, flow rates, etc.) via sensors, again use machine learning on a digital platform to correlate these parameters with the quality of the painted semi-finished goods, then offer a new service or "business outcome," such as first-pass-quality painted semi-finished goods, instead of tons or volume of material.
This type of outcome-oriented service gives the coating manufacturer another way to strengthen its relationship with a valued customer, while developing new revenue streams in the process. By enhancing their digital capabilities, chemical companies turn themselves into intelligent enterprises.
About the Author:
Dr. Stefan Guertzgen is senior director, Chemicals, for Global Industry Marketing and Communications at SAP.