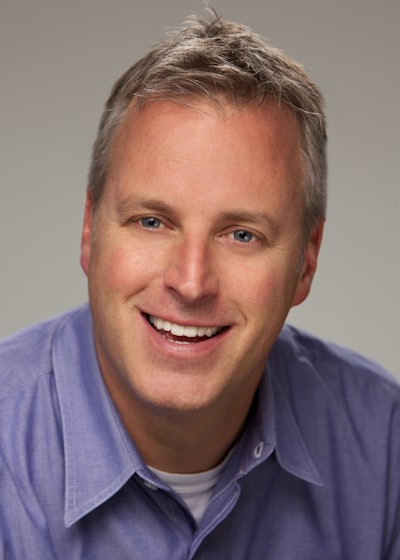 We are now more than halfway through OSHA's alignment of the HazCom Standard with the United Nations' Globally Harmonized System of Classification and Labeling of Chemicals (GHS).Yet, with two deadlines down and two more to go, many chemical manufacturers, distributors and employers still have questions about how the transition to GHS is being carried out.
Not surprisingly,two of the biggest concerns safety professionals have around the GHS implementation process deal with changes to safety data sheets (SDSs) and labels. Even though much attention has been given to these topics, the two biggest questions remain:
Where are all of the updated safety data sheets (SDSs)?
A common variation of this question is, "Who is responsible for obtaining the updated SDSs?" The second question is easier to answer. It is the responsibility of the manufacturer or distributor to supply the GHS-formatted SDS with shipments to downstream users. It is then the responsibility of the downstream user to ensure the most up-to-date information for chemicals used and stored in their facility is readily available to employees.
Many downstream users of chemicals expected they would receive all of the updated SDSs on or around June 1, 2015, the deadline for chemical manufacturers to get their SDSs into the GHS format. However, chemical manufacturers and distributors are only required to send the updated SDS a) upon request, b) with the first shipment of a hazardous chemical, or c) with the first shipment after a significant change – like updating to the GHS format – has been made. This means, downstream users should not expect to see an updated SDS until they order and receive a new chemical shipment after that deadline, unless they have specifically requested it.
Complicating the issue is the fact that many chemical manufacturers missed the June deadline, placing an extra burden on downstream users of chemicals. If a chemical shipment arrives atan employer's facility without an SDS, or without an updated SDS going forward, it is that downstream user's responsibility to contact the manufacturer or distributor and request the updated document. If the supplier is unable to provide it, the employer should reach out to their local OSHA office for assistance.
An employer's responsibility regarding updated SDSs does not necessarily end there. Some companies have the added obligation of making sure any new hazard information on updated SDSs is passed along to local first responders and state and local emergency response committees. This includes companies that use/store large quantities of chemicals, use chemicals of an extremely hazardous nature, those running a process that is covered by OSHA's Process Safety Management Standard (PSM) or the EPA's Risk Management Program (RMP), or those with Tier II reporting requirements. The flow of hazard information via SDSs is meant to extend throughout the chemical supply chain, including to those emergency personnel responsible for responding to a facility incident.
What are the requirements for labeling chemicals in the workplace?
Before we can answer this question, it's important to distinguish the difference between shipped container labels and workplace labels. Shipped container labels are applied by the manufacturer or supplier and arrive with the chemical. On the other hand, workplace labels, also known as secondary container labels, are produced and applied by the employer for use only in their facility.
The consistent transfer of hazard information via safety data sheets and labels is a fundamental tenet of GHS. However, while the revised OSHA HazCom Standard provides specific instructions for producing compliant labels on shipped containers,the standard is less stringent when it comes to workplace labels. OSHA basically gives employers three options (discussed below) to choose from in the creation of compliant workplace labels, and within those three options are an infinite number of label possibilities. This freedom is actually stifling to many safety professionals who prefer to follow carefully crafted instructions.
OSHA's first recommended workplace label option is for employers to replicate the hazard information found on the shipped label and in sections one and two of the SDS, including the six key label elements:
product identifier
signal word
hazard statement(s)
precautionary statement(s)
pictograms
supplier information
Many safety professionals consider this to be the best format for companies to follow, especially those managers who are risk adverse. This option provides greater consistency between labels on incoming containers and those applied in the workplace. Since employees should already be trained on the GHS shipped label format, it reduces the need for additional training. An added bonus for companies following this option is that a good electronic SDS management system can easily produce workplace labels in this format using information indexed directly from the SDS.
OSHA's second option is for employers to use the product identifier, and a combination of the six GHS shipped label elements listed above (OSHA doesn't dictate which ones). Under this option, the label, plus the additional training employers do with their workers on the labeling system, along with other information available in the workplace must provide employees with information about all of the hazards of a chemical.
The final option is for employers to use a homegrown or third party workplace labeling system. OSHA says as long as the labeling system was compliant under the pre-GHS HazCom Standard, employers can keep using it. Included in this category are the NFPA and HMIS labeling systems, which OSHA has explicitly said employers can continue to use as long as they include a product identifier and cover all the hazards of the chemical.
In a recent HazCom related Enforcement Directive, OSHA posited that employers using a label system that differs from the requirements of a shipped label, "bear the burden of establishing that it has achieved a level of employee awareness which equals or exceeds that which would have been achieved if the employer had used labels containing complete health effect information." Many long-time safety professionals believe options two and three are less than optimal and allow too much room for error and confusion.
A special consideration companies with larger quantities of chemicals must also consider is the workplace labeling of stationary containers. OSHA says employers may use signs, placards, process sheets, catch tickets, or operation procedures instead of affixing labels to individual stationary containers. But what if the container is a tank truck, rail car, or similar vehicle?
During transport, the DOT rules would apply. However, if the truck or rail car is stored on site, then it falls under HazCom labeling and should be treated as a stationary container. The same is true if the vehicles become part of a process. However, if trucks or rail cars are used as portable containers, then they must be labeled using workplace label rules, as it is then no longer a stationary container.
Hazard Communication is already the second most frequently cited standard by OSHA, and with an increased focus on GHS, its high ranking is likely to hold. Companies struggling with SDSs and/or labels may want to consider getting outside help. Many of today's electronic EHS solutions can ease the process by automatically pushing updated SDSs into your library and easing the burden of labeling in the GHS format.
While the GHS transition might be causing confusion and frustration now, there is widespread agreement that in the end, the GHS changes will create more productive, safer working environments for employers, employees and their communities.
Glenn Trout is the president and CEO of MSDSonline.