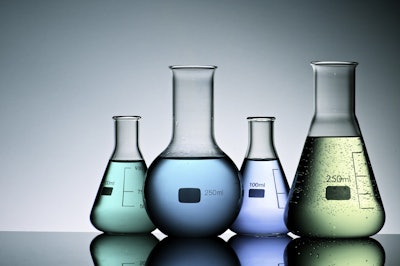 Picture the domino falling. Washington State is poised to enact a set of "green chemistry" regulations similar to California's. These types of regulations go well beyond federal chemical laws like Toxic Substances Control Act (TSCA), and well beyond more modest chemical laws that exist today in many states governing things like children's products or product packaging.
Green chemistry regulations give unelected state agencies broad authority over how you make, and whether you can sell, consumer products, while curtailing your ability to challenge the decisions. With Washington State's jumping into this green chemistry regulatory pond with California, we can expect ripples nationwide that could swamp your bottom line.
The Washington State Legislation
The Washington State Legislature recently passed a bill the governor is expected to sign called "The Pollution Prevention for Our Future Act" (SB 51350). The law would require the state environmental agency to define and regulate "priority chemicals" and "priority" consumer products. The agency would be required to prioritize its initial efforts on a broad array of products containing phthalates, flame retardants, phenolic compounds, PCBs and PFSAs. The stated goal of the legislation is to reduce long-term risk to human health and the environment.
Who can argue with protecting human health? No one, but the devil here is in the details. The law would allow the agency to choose the priority chemicals it can regulate from several places, including lists by other states (California's Proposition 65, for example), or from decisions made by foreign "authoritative" bodies in Europe. There is no requirement that U.S. government agencies like EPA, USDA or FDA agree that a chemical is hazardous for it to be included on these chemical lists and thus regulated.
In addition, the legislation vests broad power in the agency to enforce compliance, including restriction or prohibition of chemicals on the priority list if it determines that "feasible and available" safer alternative chemicals exist by which to make the targeted product. Such a prohibition brings with it the risk that certain products will be banned from sale in the state or prohibitively expensive to reformulate.
The legislation passed over the opposition of several business groups. The problem is the inherent presumption that a product is hazardous simply by containing one of the chemicals on the list—and what is a "feasible and available" alternative chemical? Talk about devils and details.
Washington Follows California's Aggressive Green Chemistry Regulations
Washington's legislation is similar to California's first-in-the-nation far-reaching green chemistry consumer products regulations. The 2008 California Safer Consumer Products vests in a state agency the extreme, yet unexercised, power to restrict or ban the sale of certain products altogether if it determines there are safer, feasible chemical options available. A company or industry facing regulation of a "priority product" containing the offending chemical can only appeal the decision to the agency (who obviously made the decision).
To date, the agency has identified two priority products for enforcement—spray polyurethane Containing Unreacted Methylene Diphenyl Diisocyanates and paint and varnish strippers and surface cleaners containing Methylene Chloride. Companies making these products and selling them in California will need to submit alternative analyses showing whether the products can be made with safer chemicals. The agency will then make the decision whether reformulation is required. The agency is just getting started. It has confirmed it will now determine which additional chemical-product combinations to regulate from a wide variety of categories, including beauty and personal care products, cleaning products, household furnishings, building and construction material, office supplies, food packaging, and lead-acid batteries.
In other words, anything! So far it has identified a diverse collection of new priority products targeted for regulation including nail products containing toluene, Perfluoroalkyl and polyfluoroalkyl substances (PFAs) in carpets and rugs, laundry detergents containing Surfactants nonylphenol ethoxylates and paint and varnish strippers and graffiti removers containing N-methylpyrrolidone (MNP). This is only the beginning and these regulations will continue to ensnare more products.
What's Next and What Can You Do?
Over half the states have some form of chemical regulation of consumer products in place. The green chemistry regulations are a whole new ballgame and go far beyond these. They empower unelected state agencies to, in effect, have a veto over how you make, and whether you can sell, a product depending on what chemicals are used to make it. As with chemical regulations over the last several years, states follow each other and the laws multiply. We saw it with regulation on children's products and with BPA. We recently saw it with Proposition 65 where the New York's governor proposed a similar toxics warning law. We can now expect to see it with these green chemistry regulations.
Setting aside the issue of whether these laws make us safer, what can you do to protect your business and get ahead of this curve? First, if you are not already, you need to be monitoring—or consult with a source knowledgeable and monitoring—chemical laws specific to your products at the international, federal and state levels and figure out what compliance with each requires. The growing patchwork of regulations creates a potential minefield for the unwary.
Second, what is in your products? These regulations drafted by bureaucrats assume this is an easy question. Most companies, however, source numerous chemicals and components from suppliers far and wide, domestic and foreign. Knowing the chemicals and their composition a particular vendor and its supplier use in a specific product may be difficult if not impossible.
And, either way it will add cost. Many companies, with mixed results, have been grappling with this issue to comply with Proposition 65. However, it is making this effort to understanding this that will allow you to evaluate whether your product contains any "chemicals of concern" now or in the future and, ultimately, allow you (and your industry) to address and rebut the "safer" alternative chemicals question.
About the Author:
Dennis Raglin is a shareholder with the law firm Buchalter and based in Los Angeles. He is chair of the Chemical Law and Proposition 65 industry group and the Pharmaceutical and Medical Device practice group.