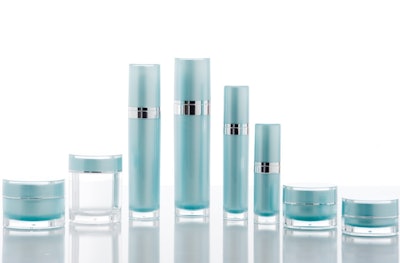 The market for beauty and personal care products is on the rise. In fact, according to a recent report by the KPMG Global Chemicals Institute, it is expected to increase between 3.5 to 4.5 percent over the next five years, which will translate into a total market value of $500 billion by 2020.
What's driving growth? Regional trends have come into play. KPMG notes that Asia Pacific represents the largest share (29 percent) of the global care products market, where population growth is contributing to increasing demand.
In the U.S., a growing Hispanic populous is fueling higher demand for luxury personal care brands and will continue growing over the next five years.
From the perspective of ingredients, growth means increasing demand for surfactants, conditioning polymers, emollients, rheology control agents, emulsifiers, antimicrobials and many others.
Yet, there are other trends impacting which ingredients will be in high demand and how cosmetic companies will have to adjust to a changing marketplace. The bottom line: Manufacturers are dealing with a customer that is more informed than ever and will hold companies accountable for how they make their products.
 In a recent interview, Alton Adams, a lead for customer strategy and growth with KPMG, outlined five customer-based factors that are having an impact.
The Online Factor: "The Internet has put tremendous pressure on every category of business," Adams says. Whether it's shaving products or deodorant, customers often want products that can be sent directly to them, which means that personal care companies have to make sure they can compete with prices online.
Environmental Impact: More and more shoppers are reading labels and thinking about the environmental effect of the products they're using. Which means that buzzwords like "sustainable" and "organic" are growing in popularity.
The Ethical Component: Customers are also looking to make sure that products they use were not tested on animals.
"There is an awareness of that," Adams says. "So a number of manufacturers have already taken steps to change how they do business."
Effectiveness: "Whether it's a fragrance or skincare, it has to do what it's advertised to do," Adams says.
If not, customers can taint the brand with a bad review online.  
Wellness: Customers are asking themselves: How are the products being manufactured? What's in the packaging? How will that impact them? From concerns about BPA to phthalates, customers are looking to make sure products won't adversely affect their health.